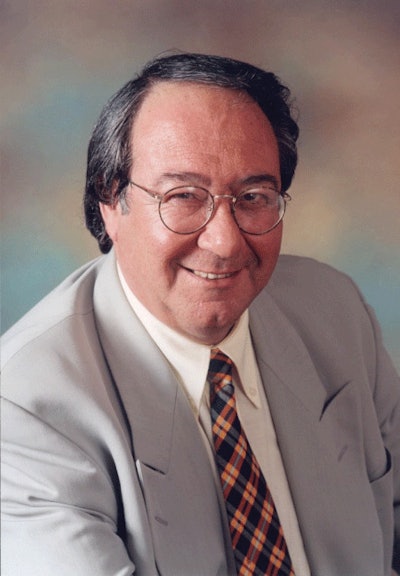 It was 48 years ago that I walked into an office in London's West End to begin my first job in packaging. It was years before anyone had walked on the moon, Kennedy was the U.S. president, the no. 1 single was Hey Paula by Paul and Paula, and Cleopatra was starting its run to being the year's biggest movie.
In many organizations, people were addressed by surnames only. The more respected ones maybe got a "Mister" in front of it, and addressing superiors as "Sir" was still commonplace. It was three or four years later when the use of first names became the norm.
I had been working for a major UK brand owner in their company insurance function, and with each day being much like the one before it, I soon got bored. Eventually, the experts decided that purchasing was my future and persuaded the packaging buying department to take me on. And there it was, the start of a 48-year career that would ultimately see me working in more than 60 countries. It's a thought that would have caused much hilarity on my first day!
Was packaging in the 60s different? Let's just say we were still several years away from the first bar code (Wrigley's gum by the way), "digital" was a word used by doctors only, and computers—which were bigger than huge refrigerators—had barely begun. So there were no emails (happy days!), not even any fax machines, and even the receipt of a thing called a telex created considerable excitement. Brand managers at the time knew even less about printing and packaging than they do now, and of course the word "environment" was nothing more than a reference to the sort of area in which we lived.
So how did a printed package get developed back then? Advertising agencies were involved as they are now. But they hadn't progressed to giving themselves grand titles such as Brand Consultancy. They would be briefed on the package design requirements, resulting in the production of color visuals executed by hand. This was followed by hand drawn and pasted black-and-white artwork for further approval (remember, no computer or digital facilities). Print origination on the same basis was slow, so we waited several weeks for proofs and—inevitably—reproofs before an approval was given to go to production origination. That's where final printing plates or stereos (made of great lumps of metal) also took a few more weeks. And just think about how we communicated back then. Everything in the run-up was carried by hand, as even motorcycle couriers didn't yet exist. In fact, in my first few months in that first job, much time was spent on red London buses delivering proofs to brand managers or collecting artwork for the next item. So time to market was often lengthy, and even the most basic design change (maybe a revision to name/address wording) delayed a project. The upside was that no one had to include information like ingredients or calorie details, and foreign language wording was never contemplated, so at least there was less to get wrong.
I remember the excitement of being involved in what I think was the first PVC beverage bottle in the UK: a 26-oz bottle for M and S squash. The brand owner I worked for was also a pioneer in private label products across a wide range of grocery items, and I began a real interest in the specific packaging needs of retailers in an era where they themselves had little or no idea about what they wanted or needed from their packaging. I found myself entrenched in these aspects for a range of products, including drinks and instant coffee, where I was involved for instance in the introduction of the first storage jars as retail promotions.
A number of years went by which included the then fashionable takeovers and mergers, meaning that after quite some time I found myself asked to live somewhere the family didn't want to live at what was an important time in the kids' education timetables. And so began my consultancy phase, on my own initially, before Pira asked me to join them, mainly to assist in making the business there more commercial and international.
I did this for 20 years, covering many sectors in both packaging production and packaging users, and found that, initially by accident, the developing markets of the world became a speciality where brand owners were expanding and needing packaging commensurate with western standards. This was just ahead of major retailers also wanting presence in those countries, and the combination of those factors produced a fascinating few years until my recent semi-retirement. Then some friends fortunately persuaded me to at least spend a couple of days a week maintaining an involvement in packaging, and that has proven rewarding in its own way.
It would be nice to mark 50 years in packaging in 2013, health and family permitting. I can't help but marvel at how the pace of change has quickened. The digital age has changed so many aspects of our industry, but it will be important going forward that we do not let new technologies change the very personal nature of the relationships built up and the way business has been done.
What can we expect in the future? It seems our communications capabilities will continue to improve, price will always be a priority, and the retailer will continue to be king—closely followed by the consumer. Sustainability concerns, at first thought to be a fashion, are now real at all levels and will probably continue to be a priority throughout the supply chain. Even now I have to think about what kind of planet I'm leaving to my grandchildren.
The one great thing about the packaging community is that it contains very few @#&*%*#s. I'm optimistic that this will continue to be the case. pw