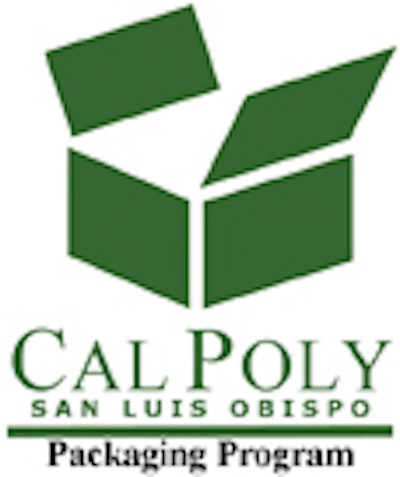 These laws require a minimum refundable deposit on beer, soft drink, and other beverage containers to ensure a high rate of recycling or reuse and to reduce litter.
Beverage container deposit law was enacted in California in 1988. The California Redemption Value (CRV), which is the amount of the redeemable deposit itself, has been changed several times. Still, the recycling rate of beverage containers has increased to 82% in 2009 from 56% at the inception of the law in 1988 in California. A survey was conducted by the Packaging and Marketing programs at Cal Poly State University in 2009 to evaluate the understanding of the deposit law as well as purchasing and recycling habits of its students. The fifteen question (multipart) survey received 130 responses from the following demographic:
• 65% male and 35% female
• 80% between the ages of 18-24 and 19% between the ages of 25-35
• 71% undergraduates and 29 % graduate students
While it was observed that a majority of the respondents had prior knowledge of the concept of CRV, they were not particularly aware of the beverages subject to it. 42% and 57% of the respondents wrongly assumed that white milk and wine respectively were subjected to CRV.
A majority of the respondents correctly knew the actual deposits paid at retail for containers holding less than 24 oz (74%) and greater than 24 oz (55%). It was surprising to observe that even with the appropriate knowledge of the deposits paid by them at retail, only 26% of respondents actually redeemed their containers. 78% of the respondents put the CRV containers in the comingled recycling bin for curbside service. In response to the question regarding why they did not redeem the deposit, the biggest response (32%) was that they did not feel the redemption center locations were safe followed by they just forget (25%) and the redemption value was not worth the effort (16%).
Two things the study showed are the importance of what the redemption value is and the location of the redemption centers. 65% of the respondents said they did not feel that they were wasting their money by not redeeming the deposit, and 66% said they would be more motivated to redeem the deposit if the redemption centers were closer to where they lived. An overwhelming 86% of the respondents claimed that they would redeem their deposits if conveniently located reverse vending machines were made available.
Though more than 82% (17.2 billion) CRV beverage containers were returned for recycling in California in 2009, up by 1.1 billion containers as compared to 2008, our study suggests that the total number of beverage containers recycled might be significantly increased if
• the redemption value per bottle is increased
• the redemption site locations are improved
• more attention is paid to reverse vending machines
Jay Singh is associate professor and packaging program director at Cal Poly State University; Joan Lindsey-Mullikin is associate professor of marketing at Cal Poly.