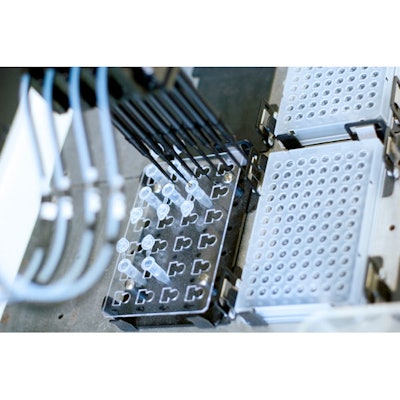 The report notes, "The fastest growth in pharmaceutical packaging market is expected from prefillable syringes and parenteral vials, which will continue to expand as advances in biotechnology result in the introduction of new therapies that must be injected. The increasing demand for biologics will boost the demand for innovative product packaging solutions in the global pharmaceutical packaging market. Also, with more than $120 billion worth of drugs going off-patent in the next five years, generic drug manufacturers will emerge as a major segment driving demand for pharmaceutical packaging."
On its Web site, the U.S. Food and Drug Administration's Center for Biologics Evaluation & Research (CBER) lists allergenics, blood and blood products, cellular and gene therapy products, tissue and tissue products, vaccines, and xenotransplantation as biologics product categories.
Of course, biologics are often categorized as a combination product in that they may be paired with a drug and/or a medical device, as is the case in a vaccine where the vial or syringe serves as the device and the product is a biologic or drug.
One of the more interesting recent developments, as reported by in-PharmaTechnologist.com, is Ireland-based Crospon's transdermal controlled release patch that offers an alternative to injections. Crospon licensed the technology from Hewlett-Packard (HP). The site says, "The system uses ink-jet printing technology from HP to deliver drugs under the skin."
No doubt the pace for biologics and combination products is accelerating. Developing packaging to accommodate these innovations will continue to challenge packaging professionals in the future.