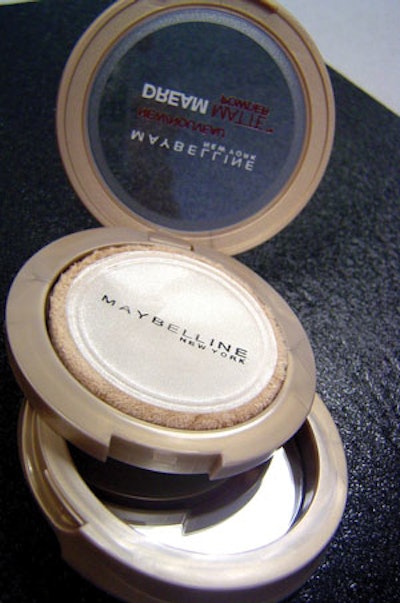 The company decided on a unique, highly consumer-convenient, lateral- and vertical-opening compact case supplied by Rexam Personal Care Products (www.rexam.com).
The technically demanding five-piece acrylonitril butadiene styrene, ultrasonically welded, matte-gold compact case construction requires two silk-screen print runs on the lid, two welding operations on the upper and lower case sections, positioning of the mirror section, and final assembly. The lower section of the case holds the puff, and the upper section holds the powder. The top section also includes a "shade-evident" lens that allows shoppers to view/examine the shade of the powder on the shelf.
The pearlescent, injection-molded plastic packaging with sleek flow lines delivers an elegant-looking compact with easy and audible "click open and close" features. The new packaging was introduced to U.S. markets in summer 2007, and to European markets in November 2007. The average retail price at Walgreen's stores is $7.99.
Companies in this article