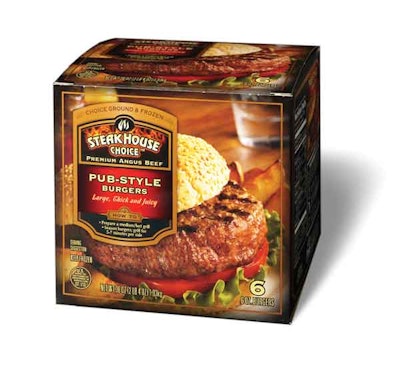 And do so in a way that can't be confused with your competition. Great food photography does that, says Teri Campbell, creative leader at Teri Studios (www.terishootsfood.com) and a former photographer for Procter & Gamble's in-house creative group.
With unprecedented product choices, it's essential to provide appetite appeal that triggers an immediate "buy it" reaction in consumers' minds, Campbell says.
Savvy consumer packaged goods companies know their brands and their consumers intimately. Package designers and food photographers alike must have an equally intimate knowledge of the brand, the brand's competition, and the target consumer as they develop the visual "feel" of a brand's packaging, Campbell explains. All elements must stay within the brand's "character."
Who are your consumers? What types of magazines do they read? What do they watch? If your audience is composed of people who read Gourmet, Bon Appetit or Food and Wine, and who watch the Food Network, then they may be more open to contemporary or cutting-edge images. On the other hand, these images might not appeal to the "meat-and-potatoes" crowd.
Consumers who buy organic products usually read magazines that show food in more natural environments. Backgrounds appear out of focus and with natural styling. Pro-organic consumers relate this style of photography to healthful, natural products.
Who is your competition? How are you different? Campbell says brand managers can call attention to their products by creating package images that are more appetite appealing than those for competing brands. You can also add props and backgrounds that correlate to your brand's essence.
Consider Steak House Choice Pub Style Burgers (an Albertson's private-label brand). This is an expensive, high-quality product, and the photograph is the key asset on the package that communicates this quality. The photography features rich, dark, wood backgrounds that consumers associate with a premium steakhouse. Complementary lighting amplifies the texture and the moistness of the meat and creates dark shadows to make the product seem bolder. The angle of the light focuses attention on the product while illuminating enough background to provide a sense of place.