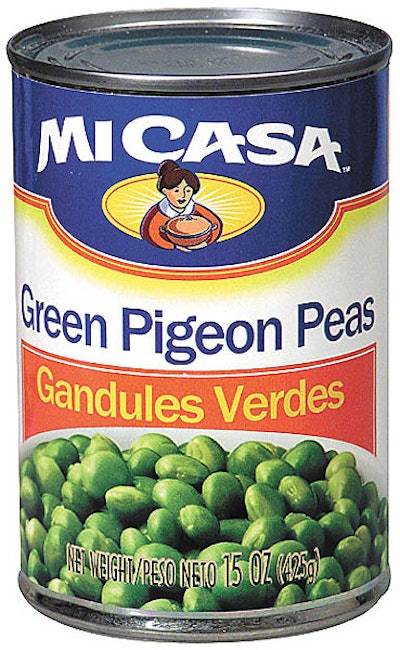 MiCasa, a private-label brand distributed by Foodhold USA, Landover, MD, that's sold at Stop & Shop, a supermarket chain based out of Quincy, MA, and at Giant Food LLC, Landover, MD. Both chains are part of Ahold USA.
Here is her ¿ask mariví? Web site summary:
1. Name: The logo, MiCasa, is in Spanish.
2. Language: Package is bilingual overall—variant name, net weight, nutrition facts, ingredients.
3. Color: Uses the combination of warm colors such as red and yellow.
4. Has a 'homey' feel because the mother is embracing a pot.
Mariví elaborates: "MiCasa packaging has taken into account the cultural part that the mother is the giver, and it presents her in portrait as the main icon together with the logo. The package overall is clean, uncluttered, easy to understand, and is bilingual, so it has a Latino feeling."
Stop & Shop spokesman Rob Keane says MiCasa was launched in April 2003 in 80 of the company's nearly 350 stores in the northeast. He says the launch comprised 57 products across seven categories such as rice, dry beans, canned milk, and soda. "The line was designed to appeal to the Caribbean Hispanic," Keane says.
MiCasa seems to have struck a chord with consumers. "The MiCasa brand was a tremendous success providing incremental sales and profits to every category," Keane says. "The brand was instrumental in successfully driving our sales of ethnic products." He adds that the line has expanded with several new products, and more are planned for introduction by 2005 including spices and nectars in 1-L containers.
See the story that goes with this sidebar: A flair for Hispanic packaging