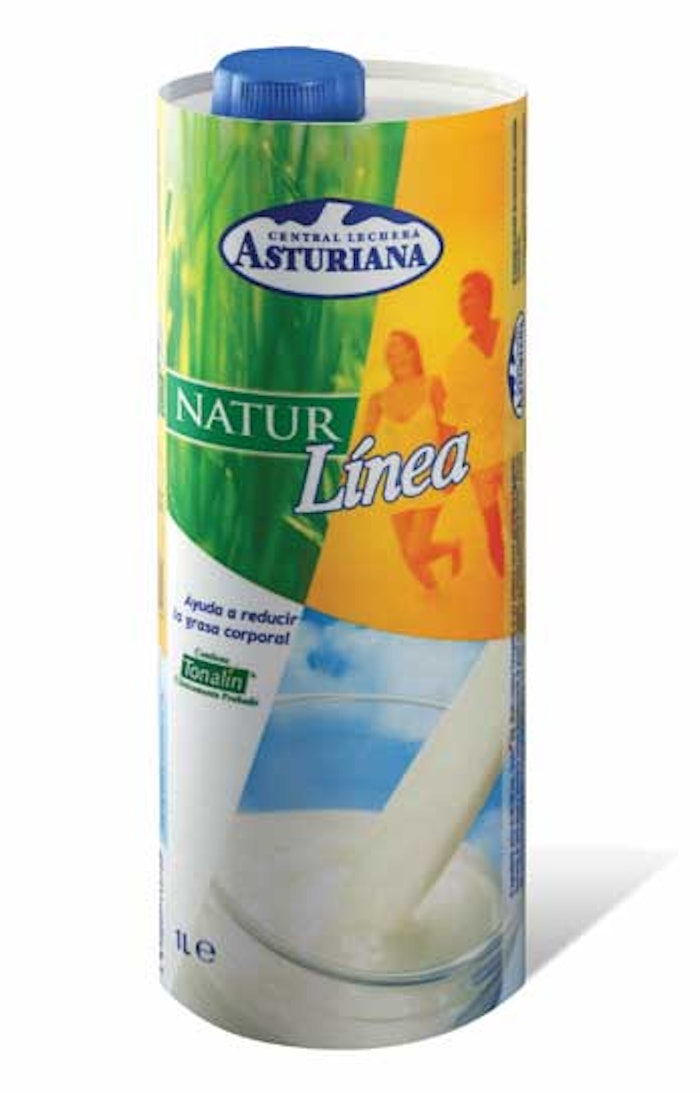 "By letting us further enhance product differentiation through carton shape, combishape represents a revolution in the packaging sector," says Pedro Astals, president of CLA's parent company, CAPSA.
Sig Combibloc has been a recognized leader in aseptic filling of conventional rectangular "drink boxes" for many years. Now the firm claims it has identified more than 40 different basic shapes it can produce with its innovative combishape technology. The key driver behind the whole concept is product differentiation through packaging.
Selecting a unique shape for NaturLínea was especially important because the product itself is an innovation. It contains a natural ingredient that promotes the breakdown of fat tissue in the body and transforms existing fats into energy. CLA is the only dairy in the Spanish market offering such a product, so the unique combishape format underscores the value-added product's uniqueness.
In production, the combishape system is roll-fed instead of blank-fed like conventional Sig Combibloc systems. In four separate machine modules, containers are formed around a mandrel—base, sidewalls, lid—sterilized with hydrogen peroxide, and aseptically filled and capped at speeds to 10ꯠ/hour.
Sidewalls, base, and lid are all made of a paperboard/foil construction. Shelf life is 3.5 months.
CLA sells its 1-L NaturLínea for about 1.55 EUR (US $1.92). Astals is banking on combishape technology to make the premium product stand out on store shelves.
"In the future, brand names will only survive if they can combine optimal product performance with an unmistakable market identity," says Astals.
Companies in this article