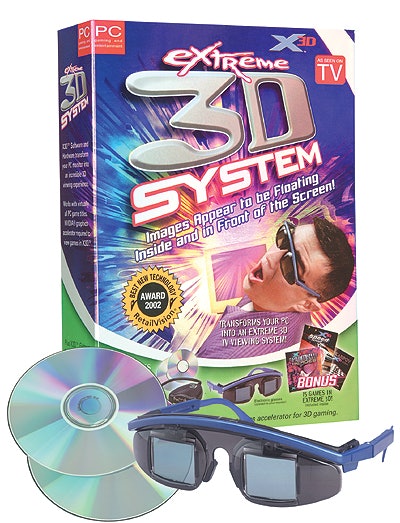 However, that software's first package, developed in-house, created little retail excitement. So, the company turned to Diamond Packaging (Rochester, NY) to perform not just a redesign, but also a complete turnkey package change.
Introduced last October, the new package has been a great success after the previous design languished for about seven months. "Our original packaging simply wasn't effective in the market," says Elliot Klein, chief executive officer of X3D. "We went to Diamond, and they took it from there. They added a whole new level of packaging professionalism, based on their experiences."
Along with the package redesign, Diamond produced all the packaging pieces, primarily using a 24-pt SBS/aluminum foil laminate. Along with offset printing using ultraviolet-cured inks, Diamond also does multi-level embossing, die-cutting, and window inserting. Diamond Contract Manufacturing LLC then packs the cartons with the products, affixing EAS tags from Sensormatic (Boca Raton, FL), along with building and assembling merchandisers and shipping them to outlets like Best Buy, Office Depot and Wal-Mart.
"We've achieved much broader product distribution since the new package came out," Klein says. "We'll be going back to them for packaging in the future." —AO
Companies in this article