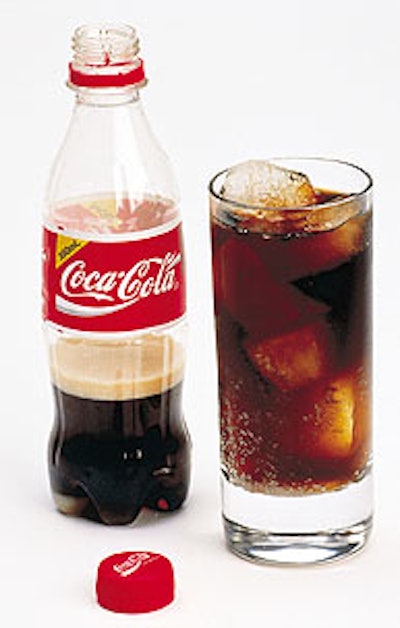 When asked how unusual an endorsement from Coke is, a spokesman pointed to a more relaxed policy in the last 18 months. "Here, we are frankly endorsing this process," says Rob Baskin of Coca-Cola. "We've tested it, we think it works, and we think it will be good for our system."
What "it" is isn't so clear. The name for the process stands for "shape making heat exchanger." The tooling optimizes the transfer of heat from the preform or bottle into the mold. All told, Metallamics president, Dr. Robert McDonald, says nine factors contribute to the process with a potential for boosting cycle times from 10% to as much as 50%.
"We conducted in-depth laboratory and industrial testing over an extended period of time to prove that this new technology [offers] improved container quality and cost reduction," says Chris Kyorlaug, principal engineer for Coke's package development and design. Baskin confirmed the tooling underwent 14-month-long beta-site testing.
Metallamics' agreement with Coca-Cola is nonexclusive, and the company has already established an infrastructure of authorized toolmakers. (AO)
Companies in this article