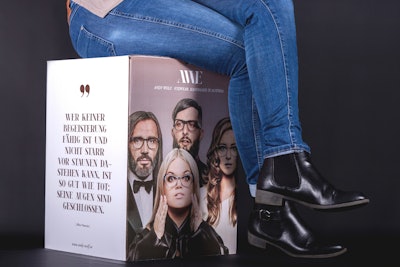 MediaLiner features high whiteness and printability, and its Cobb value and special reverse side characteristics have been adjusted for laminating purposes to deliver quality performance in corrugated board production. The use of MediaLiner helps reduce the warping and curling tendencies of corrugated board, which, in turn, has a significant impact on the speed of converting lines.
With its double-coated silk surface it provides photorealistic print results and a pleasant touch and feel. It has been shown to reduce the internal reject rate at one company, and is used by that company because its strength allows the use of lower grammages compared with coated white top kraftliners.
MediaLiner is available in basis weights of 120, 135, 160 and 190 g/m2.
Companies in this article