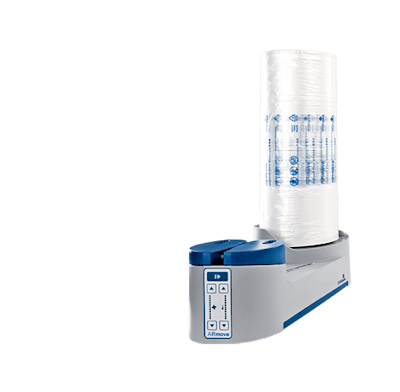 AIRmove creates air cushions on demand and is said to be more cost effective than ready-to-use padding and filling products such as air pads, bubble-wrap film, packing peanuts, or corrugated cardboard.  Having a single, universal product for cushioning simplifies the packing process and presents a professional image.
Offered in a convenient "starter kit" which includes the machine and 2 rolls of film. Payback is achieved with as few as 6 packages/day.

Operation of the AIRmove machine is intuitive, making the creation of air pillows fast and easy.  It can be used to package heavy or light materials, and reliably protects sensitive products during transport.  A single roll of AIRmove film creates as much packaging material as 8 rolls of ready-to-use bubble wrap.
Companies in this article