Protective packaging
The Eco-Air (Palo Alto, CA) Fold Pack(TM) is a protective package constructed of 98% corrugated that eliminates the need for an exterior carton. The Fold Pack has shaped, scored sections-already attached to the platform during the die cut-that can be folded into a triangular or rectangular shape.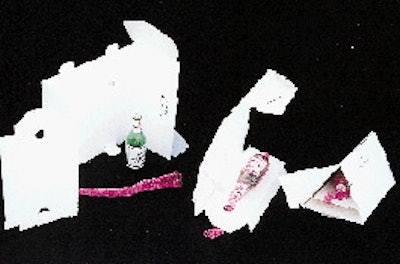 The product is inserted into a mesh bag that is suspended an inch above the bottom of the exterior surface.
How to ensure your best conveying project yet
Read our latest Playbook to discover how to ensure efficient product handling, best practices for specifying conveyor and container handling equipment, and top tips for a successful pack line startup.
Download Now
Discover Our Content Hub
Access Packaging World's free educational content library!
Unlock Learning Here