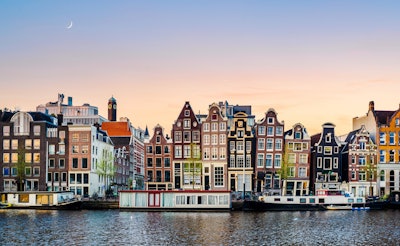 Join ISTA in Amsterdam to gain insights into today's hot topics and discover innovative solutions shaping the future of transport packaging. Check out the general track sessions below! Plus, a new dedicated track on Temperature-Sensitive Life Science Product Distribution has been added to the program (stay tuned!). Take advantage of the discounted early-bird rate and register now!
General track sessions: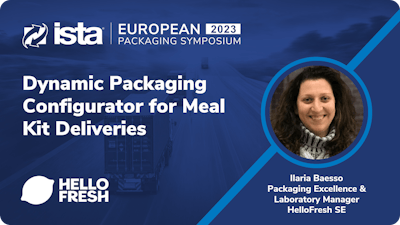 Dynamic Packaging Configurator for Meal Kit Deliveries, Ilaria Baesso, HelloFresh SE
Success Stories: The Power of Testing and Design Collaboration, Kristine Biteniece; Girts Derums, Stora Enso
The Road to Recyclability, Paul Marchetti, Ring, an Amazon company
Understanding the Distribution Hazards of FMCGs throughout Europe, James White, Smithers
Building Transit Hazard Knowledge Through Research, Brian O'Banion, ISTA
Automation and the Changing Landscape, Lester Barratt, SEE
Does Sustainable Packaging Equal Delayed Launches?, Suzanne Fisher, Fisher Packaging, LLC
Latest Updates on Amazon's SIOC Program, Santiago Soria, Amazon
How to Develop Sustainable Packaging and Save Total Cost, Maja Midebo, Billerud AB
Future New Rules of the European Commission - Proposal for a Regulation on Packaging and Packaging Waste, Gerrit Hasselmann, Consulting Packaging Logistics & Load Securing (formerly Fraunhofer Institute IML)
Virtual Testing for a Sustainable Packaging Solutions, Chandra Sekhar Kattamuri, CADFEM India Pvt. Ltd.
Case Study for the Resolution Through Design of the Most Critical Damages in Shelf Ready Packaging (SRP), Jose Ignacio Garrigos Forcada, ITENE
ISTA's Community Focusing on Education, Certification & Member Expertise, Matt Thompson, ISTA
Advancing Testing Standards, Eric Hiser, ISTA
Perforations on Different Corrugated Flute Grades and their Effects on Packaging Performance, Anton Hagman, RISE Research Institutes of Sweden
Verifying a Protective Pack Design with Preshipment Testing - Six Step Design, Stuart Roberts, Consultant (formerly Sealed Air)
Dynamic Properties of Corrugated Board in Edge Crush Disposition Under Impact Load, Daniel Caceres, ITAINNOVA
Using Lab Data to Validate your Sustainability Strategy for e-Commerce Packaging, Damon Lucenta, Pregis
Exploring the Effect of Multiaxial Vibrations on Load Stability Assessment During Transportation, Manuel Garci­a-Romeu, Safe Load Testing Technologies
"Transiteractive"- A New Packaging Concept for e-commerce, Giovani Rissi, Giovani Rissi, MSc.
To register, visit: ISTA European Packaging Symposium
ISTA Packaging Dynamics Professional (ISTA PDP) Certification
In-Person Training
Don't miss the unique opportunity to attend this first-ever in Europe, in-person ISTA Packaging Dynamics Professional (ISTA PDP) training on September 26, just before the Symposium. Complete all six courses required for ISTA PDP Certification in one comprehensive training!