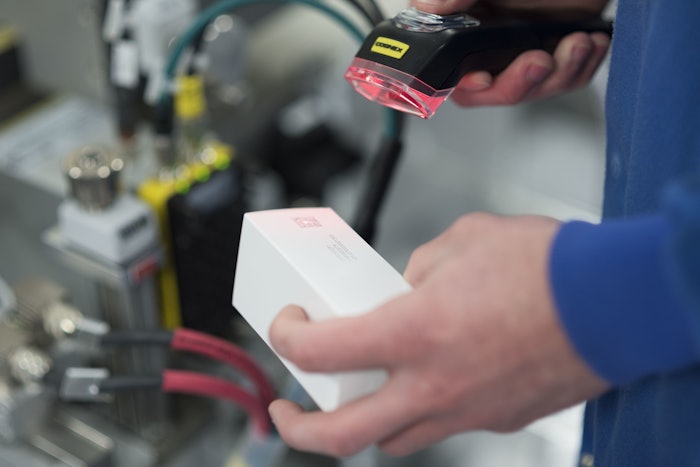 Aesica Pharmaceuticals, part of Consort Medical plc, is a global pharmaceutical contract development and manufacturing organization (CDMO) for active pharmaceutical ingredients and finished dose forms, now provides a modular-based platform that provides pharmaceutical customers with a technological resource that enables full and fast compliance with all global serialization regulations, including China and Korea.
The modular technology and system is the same for all countries, enabling pharmaceutical customers to meet specific serialization regulations that vary across different nation states and regions.
The CDMO's platform maintains data in multiple formats for each country's individual regulatory rules, providing a resource that ensures all serialization requirements can be managed locally.
Aesica, which has expertise in the commercial production and packaging of pharmaceutical products at its European sites in Pianezza, Italy, Monheim, Germany and Queenborough, U.K., is applying its platform to enable customers to meet the specific serialization demands of China and South Korea. The implementation of serialization services for the Chinese market, one of the world's most complex for serialization regulations, took under six months for Aesica to complete.
The company's serialization module is also already on hand for customers that need to satisfy the demands of Brazil, Turkey, Argentina, and those faced by EU countries.
In the output phase, Aesica can create whatever files the customer that suits a specific country. Both the input and output of the data generated for serialization and aggregation is customized.
The module provides full logistical flow and aggregation support to seamlessly track and trace every single package of medication. The platform supports all levels of aggregation including units, shippers and pallets, with the capability to aggregate individual unit serial numbers as packages are bundled, boxed and placed on shipping pallets.
Speed is a key benefit of the modular platform. Aesica's packaging lines are flexible enough to support multiple serialization and coding requirements. The CDMO can receive the information, including purchase orders and preassigned serial codes, and can upload the data into its ERP application. Aesica can identify each individual packaging unit down to the smallest saleable ones.
Aesica collaborates with Bespak, also owned by Consort Medical, for drug and delivery device development and manufacturing.
Read the Aesica serialization White Paper: Meeting Current and Future Serialization Challenges.
Read the Aesica serialization Technical Information Sheet.
Companies in this article