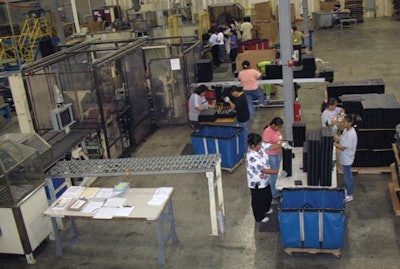 Separately, Jacobson's parent company, JHCI Holdings Inc., announced the acquisition of Chimerica Global Logistics Ltd., a logistics company headquartered in Hong Kong with subsidiary operations in China. And, Jacobson also announces a strategic partnership with Rhenus Logistics, one of Europe's leading logistics service providers.
The moves are significant steps in Jacobson's plan to expand its international 3PL offerings. JGL will provide international logistics services to and from the U.S., and within Asia. Services will include freight-forwarding (ocean and air), purchase order management, procurement and consolidation, origin value-added services, customs brokerage, bonded warehousing, and deconsolidation, among other services.
Chimerica Global Logistics will be fully integrated into Jacobson Global Logistics, offering logistics services in Hong Kong and China. Jacobson Global Logistics will provide a full range of international logistics services to and from the U.S. and within Asia.
The partnership with Rhenus Logistics allows Jacobson Companies access to an extensive logistics network into European countries with one partner. Jacobson's International Logistics division will provide regular air and ocean services to Central and Eastern Europe.

Companies in this article