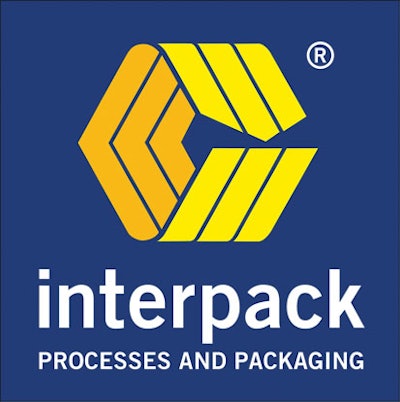 As a result of contracts and leads, 97% of the participating companies have indicated their intention to exhibit at the next interpack in 2011.
Similarly, 97% of visitors surveyed also gave interpack 2008 top marks. "We have been able to harness the upbeat mood in the run-up to the event and translate it into a basis for closing business deals," says Wilhelm Niedergöker, managing director of Messe Düsseldorf GmbH (www.messe-duesseldorf.de). The proportion of visitors attending from outside Germany increased to 62%, with 121 countries represented. Attendees arriving from European countries (62%) were in the majority, but those from Asian nations (20%), and the Indian subcontinent in particular, were well represented.
Some 78% of visitors were interested in process technologies and machinery for packaging as well as packaging production. The second largest segment at interpack Processes and Packaging 2008—packaging materials and packaging—also accounted for half of the fair's visitors.
One popular area was "Bioplastics in Packaging" that highlighted 40 participating companies. Visitor interest in sustainable plastic materials as a complement to established materials was enormous and promises a further growth spurt in this segment. interpack 2011 runs May 12 to 18.