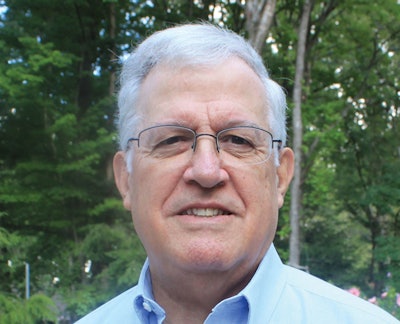 The popularity of his laid-back lifestyle song spawned a multi-billion-dollar empire of restaurants, luxury resorts, tequila, chips, salsa, casinos, and retirement villages. It may also have hastened the development of non-detachable EOEs (Easy Open Ends) on carbonated beverage cans and the emergence of a generation of safer, multi-talented convenience closures that followed.
With safety as an underlying requirement, opening and reclosing convenience is still a major driver of modern closure design and application. But, with an eye to consumer demands and preferences, ambitious packaging managers have been adding several characteristics to their portfolios of closures that go beyond mere opening and reclosing functionality. Some closure characteristics and capabilities we've noted of late include:
• A tilt toward bio. Petroleum-based polyethylene and polypropylene are common closure materials. Each makes environmental sustainability claims based primarily on its recyclability. Neither, however, matches the "green" credentials of their renewable, plant-based plastics and non-plastics counterparts.
One of those material counterparts is paper. Already enjoying a 57% share of the global disposable cup market, paper will be penetrating deeper into the largely plastic lid sector of the $12 billion market, growing at a compound annual rate of 7.2%.
Paper Machinery Corp., renowned in the market for its cup forming equipment, is introducing one- and two-piece paper lid forming lines to produce paperboard lids from roll stock–round ones for beverage cups and non-rounds for applications ranging from ice cream tubs to hardware and cleaning compound containers.
Another machinery entrant, Tetra Pak, is touting the "green" credentials of the biopolymers in its Tetra Rex Plant based carton (layers of bio-LDPE in its walls; closure molded of bio-HDPE). Bonsucro, a global standard and platform for sugarcane, certifies the sustainability of the biopolymers from Braskem.
Blue Ocean Closures, a Swedish start-up, is partnering internationally on several "first-to-market" fiber-based closures including: paper-based screw caps topping paperboard squeeze tubes from Aisa Packaging, FSC-certified fiber screw closures on cartons of milk from Danish dairy co-op Arla Foods, and molded fiber caps being readied now as an option for glass bottles of Absolut vodka and the paper ones being test marketed in the UK.
Like paper, cork is a natural bio-based material. Used in ancient Egypt to stopper clay amphorae of oil, wine, and water, cork today can be found topping a wide variety of products seeking to project a natural, upscale image (think fine wine vs. vin ordinaire).
In Germany, Sonoco is making cork lids for paperboard canisters for the Vom Achtehof line of spice snacks from Vitafy Brands. Amorim Cork, headquartered in northwest Portugal, produces the cork used on Sonoco's canisters, which are both recycled and recyclable, and held in place by tamper-evident paper straps.
• Multitasking as containers. I first heard the idea of a water container with a filter and dispenser for populations without access to potable water in a presentation by Indra Nooyi, then a financial officer and later CEO and chair of PepsiCo. As I remember it, Nooyi envisioned a container with a built-in filter for collecting and processing contaminated water, making it drinkable. I'm reminded of her presentation by the flavored water decanter from Cirkul, Inc., whose product consists of a water bottle with a dial-to-taste flavor concentrate cartridge in its closure. Consumers can sip flavored water through a spout on the cartridge, or swallow the water neat, directly from the bottle.
• As billboards. Closures could be transformed into powerful promotional media if the hybrid decorating machine developed collaboratively by Moss and Sacmi fulfills its promise. "Heretofore unthinkable" four-color printing of the top surfaces of plastic closures is possible via digital, offset, or both simultaneously. "The combination of technologies," say the hybrid decorating machine developers, "makes CMYK printing more economical. Digital printing," say the machine makers, "allows infinite color combinations, different for each decorated cap."
• Easier recycling. As Kraft Heinz approaches the goal of making its packaging 100% recyclable, reusable, or compostable by 2025, it's eliminating the flexible silicone valve in the polypropylene caps for its upside-down squeeze bottles of ketchup in Europe. The brand owner reportedly spent $1.2 million and 185,000 hours on the in-house development project, running through 44 3D-printed iterations of the valveless cap before deciding on the design that's being debuted in the UK.
• Keeping up with packaging advances. In the days before Jimmy Buffett flip-flopped on a pop-top, packaging directories were ponderous printed affairs whose listings were often incomplete and outdated almost as soon as they rolled off the presses. Addressing those challenges, PMMI now offers PMMI ProSource, an online directory of packaging and processing technologies from its members. Developed with input from end users, the directory is updated continuously by contributing PMMI members.
---
Companies in this article