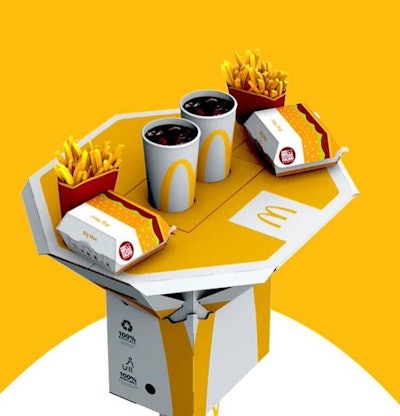 ThePackHub
Despite the growth of online, the importance of creating impactful and noticeable packaging continues to create a point of difference. The packs have a role to get noticed on shelf as well as engage and delight in the consumer's hand and again this month we have some great examples.
Learn more about ThePackHub's Innovation Zone here.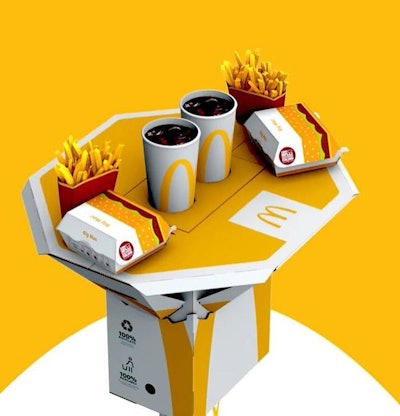 McDonald's Launches Limited Edition 'Al Fresco' Dining Solution
During Milan Design Week this year, fast food giant McDonald's, in collaboration with creative agency Leo Burnett, unveiled TableBag. Milan Design Week attracts over 400,000 visitors every year to Italy's design capital, and finding a place to have lunch becomes a difficult mission to the detriment of both restaurateurs and visitors looking for a moment to relax without leaving areas of close interest. So McDonald's chose to offer an alternative to the usual indoor spaces with tables and chairs. TableBag is a limited edition 100% recyclable take-out box that lets people recreate a decent eating space utilizing the city's bollard. Once assembled, Table Bag is strong enough to take the weight of two complete meals, including drinks. TableBag was offered to selected lucky customers who ordered their food via the McDonald's application and was made of 100% recyclable corrugated board.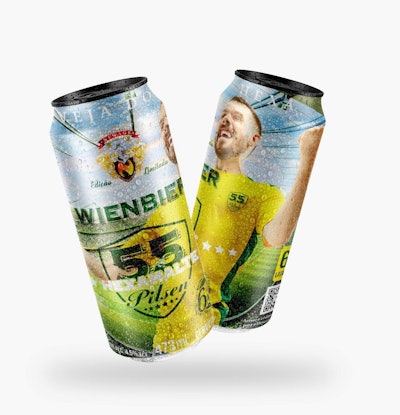 Wienbier World Cup Cans Use New Digital Printing Technology
Brazilian brewer Wienbier released limited edition digitally printed cans to celebrate the 2022 World Cup tournament. The special edition labels will be on Wienbier's Hexamalte Pilsen beer. It is the first beer on the market incorporating Ball Corporation's new Digital Printing technology, which was recently launched in Brazil and gives photographic quality images and vibrant colors. The limited edition features six different high quality printed collectable labels. With image reproduction at up to 600DPIs in the RGB photography language, the resolution is superior to the classic prints of 85DPIs, which start from the combination of only five colors in addition to white. Hexamalte claims to offer consumers a unique experience as it is the only beer to use six different malts, namely, Pilsen, Pale Ale, Munich, Vienna, Crystal and wheat malts.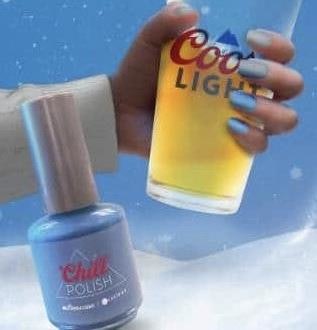 Coors Light Launches Limited Edition Color-Changing Nail Polish
Coors Light, owned by American-Canadian brewers Molson Coors, has released Chill Polish, a branded, color-changing nail polish. The cosmetic product echoes how the mountains on Coors Light cans turn from grey to blue when the beer reaches what the brand says is the ideal drinking temperature through the use of thermochromic inks. The nail polish has been created in partnership with California-based Le Chat Nails, and is the beer company's take on bringing fun to the US holiday season. The nail polish was available for purchase in Coors Light's online shop and retailed for $7 (£5.85). New batches dropped every Tuesday at 10 a.m. until 13th December 2022 while supplies lasted. Additionally, consumers had a chance to win a bottle of the nail polish, a pint glass and a pair of fingerless gloves. A spokesperson for Coors said that they hoped that when people wore Chill Polish, it would remind them to drink Coors Light.
Learn more about ThePackHub's Innovation Zone here.