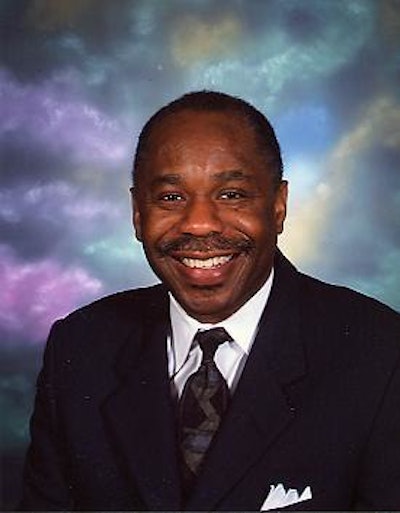 Brand owners expend time and resources getting their products on retail shelves. There, within a crowded self-service environment, the packaging must attract and induce. Point-of-purchase displays (hereafter, displays) are a reverse step; their purpose is to get the products off the shelves and into a showcase setting. There are displays that are acquired and owned by the retailer, with display cases and dump bins being examples. This article, however, is about displays that are supplied to retailers by brand owners.
Packaging professionals are accustomed to the primary, secondary, and tertiary levels of packaging. Well, displays can be thought of as quaternary. And true of all sequential levels, displays are expected to build on the preceding levels. That's done with structure and graphics that produce a synergistic pairing of the display and the packaging, triggering product recognition and impulse buying.
The display's structure should allow advantageous positioning of the packaging via facings and quantities. The ideal is to create a visual effect (for example, billboard or geometric) that's superior to shelf-impact. The display's graphics, on the other hand, should communicate useful information not contained on the packaging, while embodying and enhancing salient features from the packaging (for example, brand colors and slogans.) If the preceding isn't sufficient yeoman's work, a display also can sport a cellphone-scannable QR code, a portal to product-relevant information, offers, etc.
The real estate maxim of value being a factor of "location, location, location" can be applied to displays. A display relies on interception, placed in the path of target consumers. Basic considerations include: whether the display should be located within an aisle or at its end, or even whether the location should be outside the area assigned to the product category. The brand owner should suggest the best location, aware that the retailer has the final say. Negotiations need not be contentious, however, because brand owner and retailer share the same objective: product turnover and the sales and profits it generates.
Like shelf space, aisle space is an asset for which a retailer will seek optimal utilization. The retailer, therefore, must be convinced of the display's ability to achieve its purpose before allocating a valuable asset. That purpose will depend on a variety of factors. One is the life-stage of the product: is it a launch, a category leader, or something in-between? Another factor is whether the display is to house a single brand or a family of branded products. Yet another factor is whether there is a seasonal or promotional theme. And more generally on the subject of time, there's the factor of how long any given display is expected to be in service.
The performance-life of displays is classified as temporary, semi-permanent, and permanent, roughly translating to three months, six months, and a year-plus, respectively. Permanence is related to the display's assigned purpose, sure. However, it also is a determining factor regarding its design and construction. To illustrate: corrugated paperboard can be suitable for temporary duty, but might not be for permanent, or even semi-permanent.
Segueing into a discussion about procurement, there are two options: in-house, or outside-sourcing. Typically, the former is a capability of larger CPGs with package design departments. The latter consists of design firms that specialize in displays. Working with a display design firm requires the same partnership approach and mentality given to design firms specializing in primary and other levels of packaging. Such is not to imply mutual exclusivity given that some design firms specialize in displays in addition to other levels of packaging. Regardless of the source, displays should be designed and constructed with the retailer's convenience in mind. If the display is not shipped fully stocked, it should be easily assembled, characteristics consistent with this era of retail-ready packaging.
And just as competition among materials characterizes other levels of packaging, so too does it with displays. The sales pitch of a design firm that uses durable plastic or metal might be that longer-service displays are more economical compared to shorter-service corrugated displays, citing die-cutting/tooling costs, frequent replacement, and minimum quantity requirements. The effectiveness of that pitch is contingent on the brand owner's ability to sell the retailer on a longer-term display. By the way, a brand owner might have to prove itself with a short-term display before receiving the retailer's acceptance for something longer term.
Displays can be versatile, effective tools, but potential and performance are not synonymous. Any brand owner that uses research and testing to evaluate its primary packaging should do so with its displays.
As a final mention, displays are not only for brick-and-mortar retailers, given the exponential growth of e-commerce. The knowledge pool is deepening regarding how and where to present displays on a website for maximum impact. Customer interception, after all, is a natural for carryover to click-browsing digital-shopping.
---
Sterling Anthony, CPP, is a consultant specializing in marketing, packaging, logistics, and ergonomics. 100 Renaissance Center-Box 176, Detroit, MI 48243; 313/531-1875; sterlinganthony1@sbcglobal.net