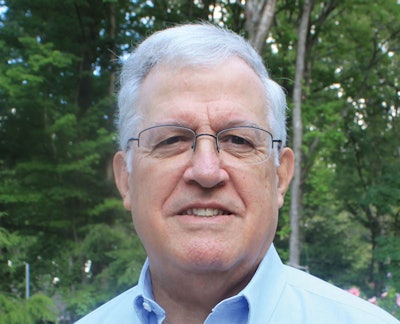 These are tough times. Pandemic lockdowns, rising costs, wild fires, wars, regulatory restrictions, supply chain bottlenecks, changing customer preferences and other market challenges are slowing manufacturing operations. But if those challenges are slowing production, they often can have the opposite effect on packaging development, forcing packagers off their beaten supply paths in the search for alternative solutions.
Packagers and their development partners are always pushing to work around whatever challenges the market presents. A cursory scan of recent new product and packaging advances reveals that a hierarchy of environmental preferability is at play: paper, metal and glass often out ranking plastics in the search for lighter, stronger, more sustainable packaging formats and more streamlined operations.
• Replacement of plastic packaging, particularly single-use formats, on environmental grounds, is trending.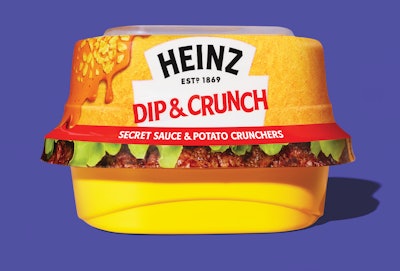 So too are sustainability ventures shaping glass, metal, and paper packaging to do more with less. Gone in the name of sustainability are shrink multipacks for steel cans of Bumble Bee tuna from Bumble Bee Seafood Co. Likewise, plastic wrappers for Smarties candies and paper/poly foil wrappers for Maggi bouillon cubes are among changes for environmental motives made by Nestlé. Polyethylene bottles of bubble solution from American Bubble Co. have been replaced by aluminum bottles. Bumble Bee is switching to paperboard wraparound cartons wrapped snugly around the cans by a Meridian wraparound case packer from R.A. Jones, a Coesia Company, to replace the industry-standard film for Bumble Bee's 4-, 6-, 8-, 10- and 12-count can multipacks. "This is significant because it will eliminate an estimated 23 million pieces of plastic waste annually," says Dr. Leslie Hushka, senior vice president of Global Corporate Responsibility for Bumble Bee and, she adds, "it also moves our company to 98% readily recyclable packaging within our total product line." Paperboard for Bumble Bee's cartons, made from 100% recycled material, with at least 35% post-consumer recycled content, is Forest Stewardship Council certified.
• New Jersey enacted a problematic law mandating recycled content for packaging. The measure mandates escalating (to 50%) levels of post-consumer recycled content in packaging made or sold in N.J., including rigid plastic containers, glass containers, paper, plastic carryout bags, and plastic trash bags. The law also bans sale of polystyrene loose fill packaging, but exempts rigid plastic containers for drugs, dietary supplements, medical devices, and cosmetics. "We need to use less virgin plastic and this recycled content bill will set a national standard that will move us toward using more recycled content—and not virgin plastic—for plastic containers," comments Doug O'Malley, Director of Environment New Jersey.
• A clean, easy, inexpensive PET recycling process breaks down polyethylene terephthalate (PET) into component parts using zirconium-based, nano-sized metal-organic framework (MOF) catalyst. Researchers at Northwestern University's Weinberg College of Arts and Sciences refined a process to eliminate expensive, energy-intensive production/separation of xylenes.
---
---
Another NU research team is focused on free radical polymerization to encapsulate synthetic PETase enzyme to "help engineers develop solutions for removing microplastics from rivers and oceans."
• Paper, the oldest and arguably most sustainable packaging material, is not a good barrier to oil or moisture transmission. The cubic angularity of conventional paper containers (boxes, cartons) is a fine carrier for graphics, but without some shield to block moisture and oxygen migration through their walls, most don't offer much in the way of barrier protection. Not surprisingly, investigators are trying to expand the notion of cartons from angular blocks for oxygen-insensitive dry products to include molded vessels for harder-to-hold oxygen-sensitive liquids, such as fruit juices, carbonated drinks, and wine.
• U.S. demand for aluminum beverage cans rose 20% between 2018 and 2021, hitting 133 billion cans last year. Responding to surge, Novelis Inc. built a 600,000 metric ton a-year aluminum rolling plant near Mobile, Ala. Bevcan makers will take 2⁄3 of the new plant's output. Two factors are behind demand growth: lingering pandemic-induced rise in at-home vs. bar/restaurant drinking, and concerns about plastic bottle waste.
• Twelve years after the 2010 launch of a peel-open thermoformed cup for two-way dispensing of Heinz ketchup, called Dip & Squeeze, Kraft Heinz is reimagining the packaging idea as Dip & Crunch: a single-serve offering of hamburger dipping sauce with a side of potato chip crumbles. The sauce is held in an opaque barrier cup and the chip bits in a clear PET cup sealed with poly-coated foil that is nested head-to-head in the recessed rim of the sauce cup. The cups are held together with band of shrink wrap perforated to release and facilitate opening of the cups.
To be sure, many of these fledgling packaging proposals will find it tough transitioning from inventive sketch to operational blueprint. But then again, some of them surely will.
---
Ben Miyares, Packaging Sherpa, is a packaging market and technology analyst and is president of The Packaging Management Institute, Inc. He can be reached at bmiyares@packmgmt.org.