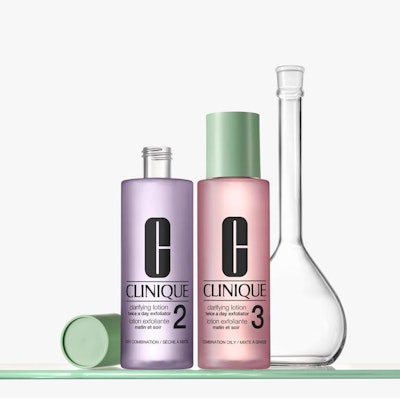 ThePackHub
ThePackHub continues to report many instances of brands and retailers switching primarily from plastic to other often paper based alternatives. Some, but not all, support the move with positive evidence of these changes' environmental impact. The reality is that we are experiencing a cycle of high change where, in some cases, recyclable plastic is being replaced with other materials because consumers believe this as the right thing to do from an environmental perspective. However, not all examples stand up to stringent environmental scrutiny. Most of the material changes have often come about following significant investment in machinery and new processes. These switches are for the longer term, and any reversals are a long way off.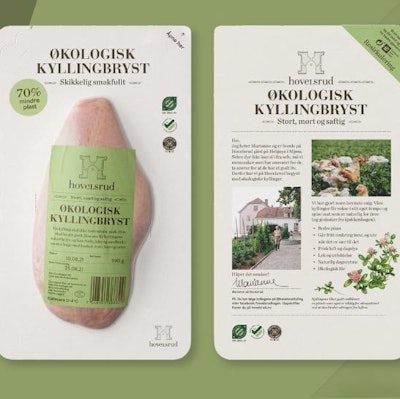 Poultry Farm Employs Vacuum Seal Packaging
Norwegian poultry farm company Hovelsrud is one of the biggest in the country, and they have been looking for packaging which would make their product feel premium while also reducing plastic usage. They have since collaborated with packaging solutions company G. Mondini Spa to create a new pack made with Slimfresh technology to vacuum seal their chicken products against a cardboard base. The pack is reported to incorporate 80% less plastic than previously-used packaging and ensures the preservation and shelf-life extension of the chicken within. Also, visibility is a positive –the customer can see the chicken they are buying and therefore have personal confirmation that the product is in good condition before purchase.
Heat and Cool Technology Reduces Packaging Waste by Up to 15%
Estée Lauder Companies owned Clinique has announced a partnership with induction heating technology specialists Roctool in the attempt to formulate more sustainable packaging. Clinique is reported to be the first premium beauty brand to utilize Roctool's heat and cool technology, which promises to reduce packaging waste by up to 15%. The Roctool patented capability is already utilised across numerous applications in the manufacture of medical and car lighting areas. The technology controls the temperature of moulds and allows for enhancements to a variety of surface finishes including ultra-thin, glossy, matte and textured surfaces, which eliminates the need for subsequent decoration choices. Clinique will apply the technology to its Clarifying Lotion bottle to create a more sustainable and simplified packaging proposition, which will be rolled out across European markets.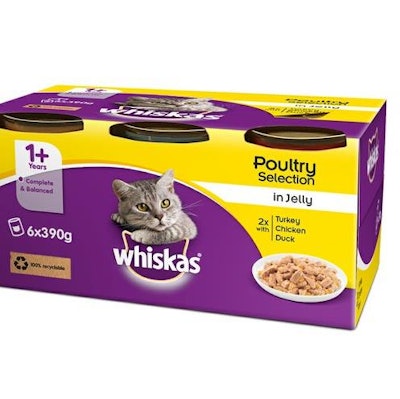 Hundreds of Tons of Plastic Waste Prevented by Pet Food Brand Switching to Cardboard
Leading petcare provider Mars Petcare has announced a number of pilot initiatives that is helping them towards their 2025 goals of reducing virgin plastic use by 25% as well as switching its plastic packaging to being 100% reusable, recyclable or compostable. As part of this extensive program of activity is their plans to reduce plastic in their UK pet food multipacks by replacing shrink film with cardboard, ensuring that the new packaging format is fully recyclable. This is in line with several other brand owners that have switched out of plastic into paper-based multipack packaging. The change is reported to contribute towards the removal of 15 million individual pieces of plastic annually and around 180 tons of plastic waste will be averted each year.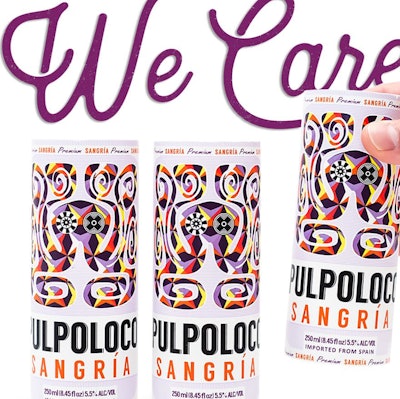 Drinks Brand Switches to Wood Fiber Pack
U.S. drinks brand Splash Beverage Group have introduced new packaging for their Pulpoloco Sangria brand. The modern-looking pack design is from German integrated aseptic packaging CartoCan and is made from FSC certified wood fibers. The pack apparently uses 30% less raw materials than aluminum or PET to make. The Forest Stewardship Council certified format is a robust, water-repellent cardboard composite. It does not affect product preservation, as the Sangria will stay fresh for 12 months on the shelves. The aseptic format also does not require high-energy consumption refrigeration during distribution.
Learn more about ThePackHub's Innovation Zone here.


Companies in this article