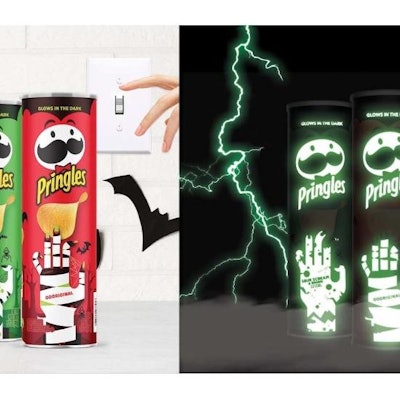 ThePackHub
A pack's first impression can be the difference between success and failure in an ever increasing competitive marketplace. Below are several examples that do just this. Creating an impact in the hands of consumers is also important. A challenge for brands and retailers is to deliver pack finishes and decorations that meet the need to be sustainable.
Glow in the Dark Snack Packs Designed to Light up Halloween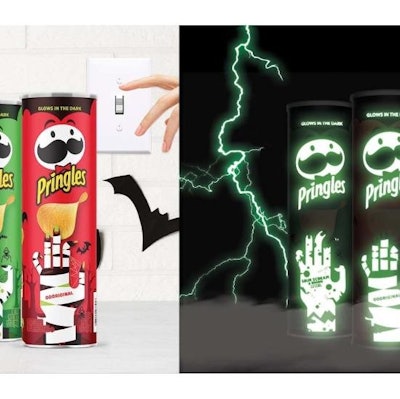 Leading snack brand Pringles have been introduced in the US market in new special edition Glow in the Dark canisters for the upcoming Halloween season. The packs are available in two variants Sour Scream & Onion and Oooriginal Glow in the Dark cans.
The limited edition cans are decorated with special phosphorescent inks, which highlights the bright pack fonts in the dark and comes to life in the dark perfect from Halloween season celebrations. The limited edition Pringles are available throughout the US, while stocks last.
Rainbow Recyclable Packaging for Chocolate Brand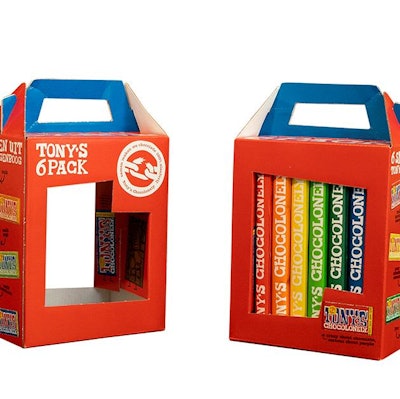 UK based multinational packaging giants DS Smith are collaborating with Dutch chocolate company Tony's Chocolonely to launch a six pack of chocolate with fully recyclable packaging. The distinctive and impactful multi pack has a viewing window on both sides, allowing the shopper to see the "rainbow range" of chocolate. The bottom of the pack folds inwards and secures, so the chocolate can be easily packaged and closed. The mono material pack, which incorporates a useful carry handle, is made from 100% corrugated cardboard, allowing for the easy recycling of the pack in standard paper waste streams across markets. This pack has been delivered in accordance with DS Smith's goal to produce only reusable or recyclable packaging by 2023.

New Pouch Format Creates Point of Difference for Wine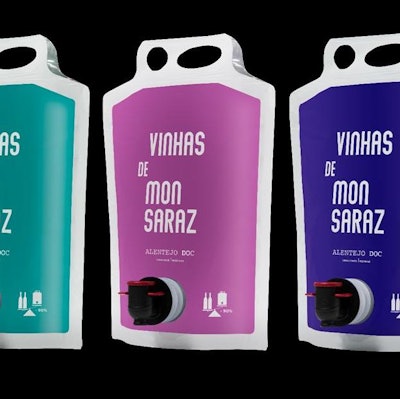 Portuguese wine brand Carmim has launched a new format for their wine products with the aim of standing out among other packs through the differentiated use of a pouch format. The packaging is being launched as part of their brand Vinhas de Monsaraz, featuring red, white and rosé 1.5 litre wines introduced at selected stores. The pouch format allows for a better surface area to volume ratio than traditional glass bottles, meaning more wine can be stored in less space and can be more easily stored in fridges. There is also more branding opportunities compared to the bottle format. There is a tap at the bottom of the pouch, letting the wine flow easily and in a controlled way. Additionally, it is very easy to transport, being around 90% lighter than the glass equivalent. It also has handles at the top which allow for an easy grip. While it is not clear as to the recyclability of this pack, the weight reduction and storage maximization will lower carbon emissions.
Learn more about ThePackHub's Innovation Zone here.
Companies in this article