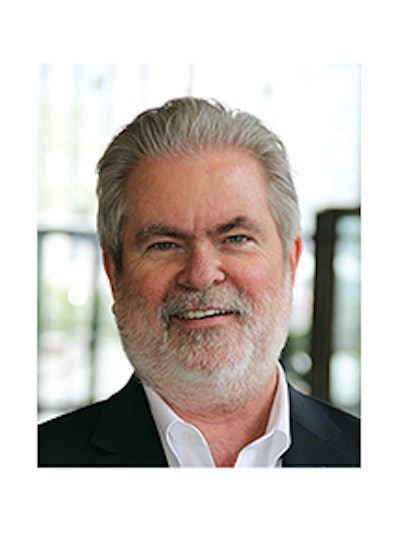 In the process of reporting on some of them, I've been introduced to a handful of talented P&G designers, chemists, engineers, and marketers, and I was delighted to discover that they were not only accessible but forthcoming, too. So I decided to pitch the idea of P&G being the subject of this year's View from the Top feature. As you can tell by the cover and stories in Packaging World's December 2019 issue, my pitch fell on receptive ears.
After some preliminary discussions about what to focus on and whom to interview, we found ourselves barreling down the Indiana interstates headed for the Queen City. Before you could say Herb Tarlek, we had arrived in Cincinnati. Monday evening brought us to the Price Hill West neighborhood, where my wife and I visited her old Chicago high school pal and classmate at Cincinnati's College of Mount St. Joseph on the Ohio. But Tuesday it was all business. My first stop was an appointment with P&G Research Fellow Ken McGuire and Victor Aguilar, Vice President Corporate Technology Development and Open Innovation, at Beckett Ridge Technical Center—or BRTC as the folks at P&G call it. What an amazing place this corporate R&D campus is. From injection and blow molding machines to both blown and cast film lines to a new lab dedicated to exploring how lasers might be used in packaging, the capabilities and resources were most impressive.
After my BRTC tour and a quick lunch at a nearby diner, McGuire and I drove downtown to corporate headquarters to meet with Kathy Fish, Chief Research, Development, and Innovation Officer, and Phil Duncan, Chief Design Officer. Both are senior members of P&G's Global Leadership Council.
In a conference room outside the 11th floor executive offices, Fish and Duncan had thoughtfully arranged an assortment of recently developed packages that they felt would capture what P&G has been up to lately on the packaging front. Some of what I saw there is covered in this issue. But I'd need the entire magazine to cover everything they showed, so my apologies to P&G for having to pick and choose a bit. From a packaging journalist's viewpoint, what I saw in that conference room could only be described as an embarrassment of riches.
But here's the cool thing. It's not just the corporate chiefs of innovation and design or the packaging geeks at Beckett Ridge who recognize the importance of innovative packaging at P&G. Consider what CEO David Taylor had to say, in his September 5 remarks at a Barclays Investment Bank Conference, about a Mr. Clean package you'll read about in this issue: "These product innovations were launched with superior packaging upgrades. Clean Freak sprays have a special trigger that can dispense a small spray or a continuous light mist. They can be sprayed upside down to clean hard-to-reach areas and offer sustainability and value through a starter kit and a refill option. Clean Freak has grown the all-purpose cleaning space segment, up 6% post-launch, by offering a superior product in superior packaging communicated in a simple-to-use format. Consumers understand the value and love the sustainable refill model."
Organic sales at P&G grew 5% in fiscal 2019, a "significant improvement," notes Taylor in the letter to shareholders found in P&G's Annual Report. What may be even more impressive is that global e-commerce organic sales grew 25% for the year, accounting for about 8% of total sales. That reflects favorably on P&G's ability to navigate the ongoing upheaval in packaging formats and channels of distribution that was set off when the direct-to-consumer e-commerce model began to flex its muscles.
So what can we expect from P&G going forward? Chief Research, Development, and Innovation Officer Fish put it to me this way: "Our challenge is to be really clear about where the world is going. That means recognizing what opportunities technology is opening up so that we can fully seize upon them. With regard to packaging specifically, sustainability and e-commerce are key. But there's plenty more to it, as the world is changing fast."
My thanks to Ken McGuire for a memorable Tuesday and to all his P&G colleagues who were so generous with their time.
For more on P&G, go to:
https://www.packworld.com/21104291

https://www.packworld.com/21104292