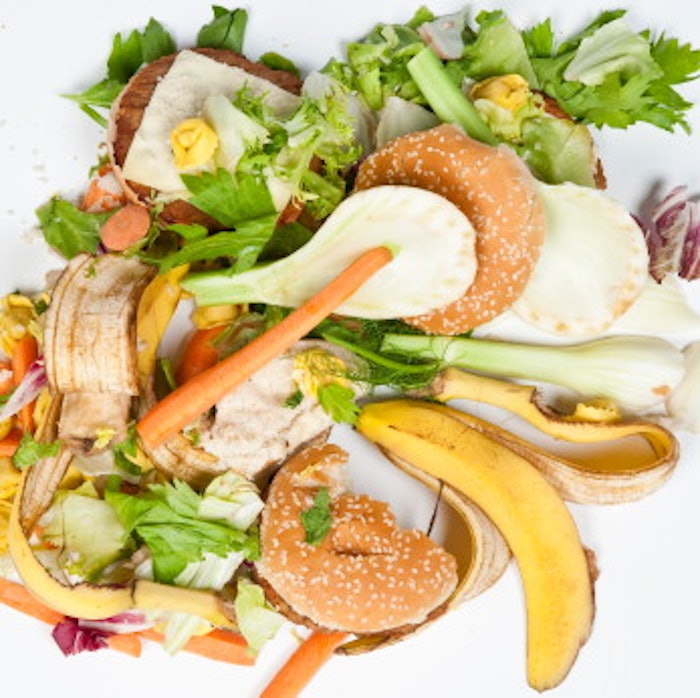 At the 2012 Sustainable Packaging Symposium held in Houston in March, Michael Hewett, director of environmental and sustainability programs for Publix Super Markets, Inc., outlined the scope of the food-waste problem and offered examples of how packaging can be used to address the food-waste crisis.
Human impact
"Food insecure" is the terminology used to describe those people who cannot get their nutritional needs met through any traditional means. According to Hewett, the Food and Agricultural Organization (FAO) of the United Nations estimates that there are just over 1 billion food-insecure people in the world; or roughly one of every seven of the world's 7 million people "don't have enough food to eat," he says.
In the U.S., the latest statistics suggest that 48 or 49 million of the country's 313 million people are food-insecure, 14 million of which are children. "That's 14 million American kids who may not get three meals a day," says Hewett. "And by the way, the UN estimates that by 2050, there will be nine billion people in the world. So the problem is not going to get better on its own."
What are we doing wrong?
In America, where the perception seems to be that food is everywhere, and there is plenty for all, what are we doing wrong? Statistics from the U.S. Environmental Protection Agency indicate that 35 million tons, or 70 billion pounds, of food are thrown away every year. Hewett notes however that preliminary findings calculated by The Food Waste Opportunities and Challenges Initiative—a new, cross-industry initiative launched by the Grocery Manufacturers Assn. (GMA), the Food Marketing Institute (FMI), and the National Restaurant Assn. (NRA)—show that number to be too low. "It's more like 40 million tons, or 80 billion pounds, of food grown for human consumption in the United States each year goes to landfill," he says.
Another 42 million pounds of food waste are diverted away from landfills, for use as animal feed, or for energy recovery in the form of compost or anaerobic digestion. "Add those numbers together," says Hewett, "and that's over 120 billion pounds of food grown for human consumption that people never get to eat."
Hewett estimates that if there are 50 million people in the U.S. who are food insecure, and we want to feed each one three pounds of food per day, we would need 1,095 pounds of food per person to meet their nutritional needs for one year, or 55 billion pounds of food per year. "Now, do we really need to figure out how to grow more food per acre? Is that the problem here?" asks Hewett. "Or, aren't we actually growing more than enough food right now in the United States to feed everyone?"
Financial costs
What are the social, economic, and productivity costs of food insecurity in the U.S.? Hewett notes that in 2010, these costs totaled $167.5 billion, plus $94 billion in federal nutrition programs. "That's a $260 billion-drag on our economy every year, not because we are not growing or producing enough food, but simply because we are throwing away too much food," he says.
The cost to households can range anywhere from $500 to $2,000 per year, he notes, adding that estimates show that U.S. households pitch 25% of the food they buy, resulting in $115 million of food waste in the U.S. attributable to this segment. "And by the way," Hewett adds, "throwing away food is not free. We put all the resources into growing it, preparing it, transporting it, retailing it, and bringing it home before we threw it away."
For food retailers, there are costs associated with food that is not sold, as well as waste removal.
In terms of resources such as water, the losses are also significant. In the U.S., Hewett notes, we use more drinkable, potable water for agriculture than for anything else. "It is estimated that about 25 percent of all the water used in the United States is tied up in food waste," he adds.
In terms of energy, Hewett says that annual U.S. food waste equals the energy equivalent of 350 million barrels of oil, which is enough to power the whole country for a week.
Who's to blame?
According to U.S. Food Waste Disposal Data, food waste percentage by sector is as follows:
• Residential—44%
• Full-service restaurants—20%
• Quick-service restaurants—13%
• Grocery stores—11%
• Institutional—10%
• Industrial—2%
The role of packaging
Packaging can play a vital role in reducing the amount of food waste at different stages in the supply chain. Among the innovations that can help address this issue are those that provide actionable data on the state of the product at the manufacturer and retail level; protect the product against damage and unsaleables at the retail level; extend product shelf life at the retail and consumer level; and encourage consumption, at the consumer level.
Following are just a few examples of such innovations:
*First-expire, first-out technology: Putting actionable data on the condition of fresh food products in the hands of the grower, distributor, and retailer is the object of the Intelleflex Freshness Management Solution. The system uses RFID technology to allow on-demand visibility for tracking and monitoring the temperature and condition of produce, dairy, meats and seafood, and frozen and packaged foods, from the producer to consumer. Without unpacking pallets, the user can instantly determine the shipping and storage history of every container of product and can quickly calculate the remaining relative shelf life index of a product, allowing them to better manage their inventory and optimize their operations.
Results from a pilot project conducted by Intelleflex with a major grower of blackberries shipping product from Mexico to the U.S. confirmed a significant reduction in internal shrink when the grower was able to monitor and prioritize or reroute pallets affected by in-transit temperature change once they reached U.S. distribution centers. During the study, Intelleflex found that temperatures varied significantly from pallet-to-pallet, to the point of having some pallets lose twice the expected shelf life in-transit.
Better product protection: One example cited by Hewett of product-protection technology at the distributor/retailer level is the use by Publix of plastic totes to ship product from the distribution center to individual stores. "We realized that a lot of food gets damaged through the supply chain, with outer packaging collapsing," he says. "The plastic containers are rigid and palletize well. They also allow us to break open industry standard-size packages within distribution and put specific amounts of product within those containers, so we are not sending more to the stores than they really need."
Extended shelf life: Another packaging innovation Hewett references is one by U.K. retailer Marks & Spencer that extends the shelf life of its fresh strawberries from four to six days. Introduced in early 2012, flexible packaging for M&S's strawberries now incorporates a thin band, or strip, containing a patented mixture of high-tech minerals and clay that absorbs ethylene, the hormone that causes fruit to ripen and then turn moldy. M&S says that tests have determined that the band—which will be used for all its berries by year-end 2012—will result in a 4% savings, or 40,000 packs of strawberries, at the height of the U.K. season. The fruit will also taste fresher, longer, the retailer added.
As Hewett points out, in the U.S. there are several suppliers of consumer packaging that have tuned in to the food-waste dilemma and are capitalizing on the opportunity by offering products that address this issue. "We are beginning to see food waste actually used as a marketing tool," he says. Among them is SC Johnson's Ziploc food-storage container brand, which offers an online "Shelf Life 101" guide to help consumers "save more and waste less."
Rubbermaid and Pyrex have also introduced storage containers designed to increase the shelf life of food products, he adds. Rubbermaid's Produce Saver is said to keep fruits and vegetables fresh and crisp up to 33% longer, through use of the Fresh Vent, which allows produce to breathe, and the Crisp Tray, which separates produce from moisture.
*Increasing consumption: While it may be counter-intuitive from a sustainability standpoint, some industry observers suggest that single-serve packaging may be a better alternative than bulk packaging when it comes to addressing food waste. That's because consumers are more likely to eat all of the contents of a single-serve portion, whereas multi-serve packs—especially those lacking reclosable features—may result in stale or wasted product.
*Related to this concept was an initiative by U.K. retailer Tesco launched several years ago that allowed consumers to "Buy One Get One Free – Later." Under the BOGOFL scheme, customers received a voucher from the cashier that allowed them to redeem the second item later. The deal applied only to perishable products such as yogurt, salad, vegetables, cheese, and other products with a short shelf life.
*Another example of a packaging innovation designed to ensure product consumption is Hellmann's Easy Out! Mayonnaise package. The product uses a nonstick surface on the inside of the container that provides the slip properties needed to evacuate all of the product from the jar.
*These packaging innovation examples were not part of Michael Hewett's presentation, but were added by the editor.
Companies in this article