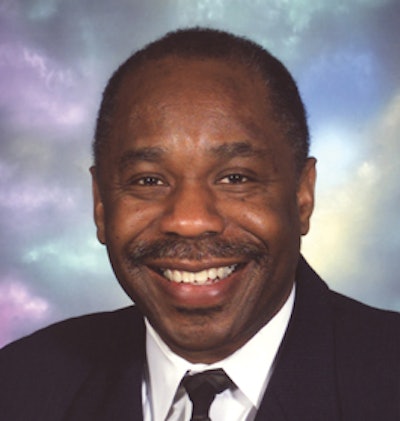 Packaging professionals have had a lot to worry about in recent months. Rising raw materials costs have been high on the list of concerns. While packaging adhesives may be seen as secondary raw materials to the industry, many of the factors driving adhesives prices higher are also affecting primary packaging raw materials, like resins, films and bottles. Understanding the forces behind the recent cost inflation can help packaging professionals better prepare for the challenges of potential supply disruptions and certain rising costs that lie ahead.
Rising crude, declining gas
Crude oil powers the world. It is one of the most important cost drivers for both the packaging and adhesives industries. It not only influences the cost of many critical raw materials derived from crude, but rising crude prices pack a double punch by also inflating transportation and manufacturing costs.
Crude prices hovered between $70 and $80 per barrel for most of 2010. Prices moved higher last fall as a wave of unrest flowed through the Middle East and North Africa. Since March, oil prices have only briefly dipped below $100 per barrel.
While oil has climbed, the discovery of abundant new reserves of natural gas—what some are calling the "shale gas revolution"—has driven down the price of natural gas. There's no doubt that shale gas, or the promise of its abundant, low-cost reserves, is improving the fate of the North American petrochemical industry, which uses both crude and gas as feedstocks for chemicals. But it may come at a cost to downstream industries, including adhesives, inks and packaging.
The problem is that the divergence in crude oil and natural gas prices is having a profound effect on the economics of North America's olefins crackers—the source of many of the raw materials used in packaging. All forms of polyethylene and polypropylene resins and films, polypropylene and PET bottles, hot melt packaging adhesives and packaging inks are affected.
That's because most North American crackers are flexible, which means they can run on a spectrum of feeds ranging from naphtha derived from crude oil to lighter feeds, like ethane from natural gas. Before 2006, crackers only flexed, or varied, their feed by about 10% to 30% depending on feed costs, according to Tom Brewer, T.A. Brewer Consulting, Inc. By 2009, they could flex up to 70%. Today, cracker operators continue to retool plants, pushing them to accept greater volumes of lighter feeds.
The choice of feed makes a big difference to cracker margins. Lighter feeds often make much better economic sense. All of this is excellent news if companies require ethylene and its derivatives. Supply and cost problems for the packaging industry arise from the fact that as cracker feeds get lighter, fewer co-products result. That means much lower volumes of propylene and other important molecules are available for the production of raw materials for the packaging industry.
Competing for propylene
The packaging industry is already experiencing the effect of greater competition for the reduced supply. Propylene supply has not kept pace with propylene demand growth in recent years and prices are rising in response to the tightened supply. Propylene prices have more than quadrupled since the depths of the recession and set a new record in May. The shale gas effect has helped to make North America the highest-cost regional producer, according to Chemical Market Associates, Inc. (CMAI) a leading chemical consulting firm based in Houston.
Polypropylene, used in packaging films, resins and bottles, accounts for 58% of domestic propylene use. But when propylene supply tightens, smaller, higher-margin markets bid up prices as the competition for available supply intensifies. This diverts propylene away from polypropylene producers who are often priced out of the market; shortages can result.
This dynamic—tightening supply, aggressive competition, escalating prices—is becoming the norm rather than the exception, says Fran Brady, Purchasing Director for Hot Melt Raw Materials at Henkel Adhesives Technologies. "In a world where there's tight capacity and frequent supply outages, volumes will go to those willing to pay the highest prices and suppliers begin to select which companies and markets they want to sell to," Brady says. "We're hearing that from our suppliers as one of the primary reasons why their prices have to be increased." Suppliers are, in effect, abandoning their least profitable markets and customers—a practice referred to as "bottom slicing."
Packaging adhesives
This trend has become all too evident in a number of packaging hot melt raw material categories, including waxes and tackifiers, says Brady. It has especially affected the supply of ethylene vinyl acetate (EVA), a key hot melt component, and driven prices relentlessly higher.
EVA is the cushy foam that makes the soles of athletic shoes so comfortable. EVA has also emerged as the encapsulant of choice for solar modules used in photovoltaic panels.
Shoe grade EVA is easier and cheaper to produce than the grades used for adhesives or solar panels. Most EVA plants can manufacture a range of products, starting with low-density polyethylene and progressing through ever-higher proportions of VA-content EVA. Cost increases with VA content so producers shift output on the basis of economics and demand to optimize their margins. Shoes, in effect, go head-to-head with adhesives in the battle for EVA supply. Adhesives rarely win.
They're certainly not winning now. As the world emerged from the recession, consumers started buying shoes again, demand rose and EVA producers shifted production to make more shoe-grade EVA at the expense of the EVA needed for adhesives.
The boom in the photovoltaic industry hasn't helped. The kind of EVA used in solar panels is more costly to make than shoe-grade EVA, but it is sold into a much higher-margin industry. Suppliers are capitalizing on the opportunity, abandoning adhesives-grade EVA and targeting production for photovoltaics.
All of this is making it increasingly difficult for adhesives formulators to supply the grade of EVA required to make packaging hot melt adhesives. Supply remains tight and there is no relief in sight from the upward spiral of prices.
The shift in cracking feeds is also threatening the supply of water-white hydrocarbon tackifiers used in hot melt adhesives for end-of-line packaging applications. Packaging customers rely on the light color, low odor and clean machining of these formulations to lower costs and reduce maintenance and downtime.
Along with reduced volumes of propylene, cracking lighter feeds also generates less pyrolysis gasoline (pygas), the source of important compounds used in tackifiers. But the effect is exacerbated. Cracking ethane reduces not only the quantity but also the composition of the pygas stream, producing less of the compounds required for tackifiers. This means that tackifier producers must process higher volumes of raw materials to generate the molecules they need, injecting additional cost into the process. As long as ethane remains the feed of choice for crackers, water-white tackifier supply will remain tight and prices will move higher.
If that weren't enough, the demand for many products that rely on water-white-based hot melt adhesives is growing rapidly. Adhesives used to construct disposable diapers and sanitary napkins represent the largest market for water-white resins. High birth rates and an expanding Asian middle class with more disposable income, especially in India and China, are driving demand for diapers and other disposable hygiene products. In Western countries, an aging population is increasing demand for similar adult products, adding to water-white resin demand.
Limited supply and growing demand will continue to tighten the supply of water-white tackifiers in the near term and pressure the supply of these packaging adhesives. Prices, of course, can only move higher.
Outlook
There's no doubt that the North American petrochemical landscape is changing. In recent months, a surprising number of major players have announced intentions to build new facilities to capitalize on the emerging domestic feedstock advantage—something that was almost unconceivable a few years ago. This will increase the volume of ethylene produced in North America.
Analysts' forecasts for stable, affordable natural gas prices for years to come are behind many of the decisions. But they will also continue to motivate cracker operators to stay away from costlier inputs based on crude.
None of this bodes well for the supply of propylene and other important chemicals needed to formulate propylene-based packaging materials. The threat to the supply of packaging hot melt raw materials is especially serious.
"The raw materials situation is changing so rapidly, I don't know what happened to the good old days," says Henkel's Brady. "I'm focused on security of supply. Price is always a concern, of course, but it's now almost completely overshadowed by worries about supply."
Brady has a word of advice for packaging customers: "Partner with hot melt adhesives suppliers that have a proven track record of supply and a well established global network for the procurement of raw materials—it's the only insurance available in the current market."
For more information and to receive your copy of the white paper visit
www.henkelna.com/rawnews
.
Sterling Anthony
is a consultant, specializing in the strategic use of marketing, logistics, and packaging. His contact information is: 100 Renaissance Center-176; Detroit, MI 48243; 313-531-1875; 313-531-1972; sterlinganthony1@sbcglobal.net;
www.pkgconsultant.com
.