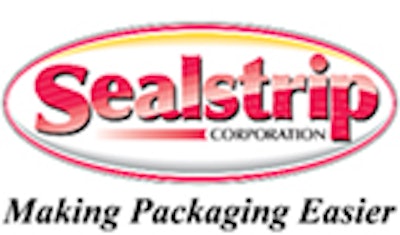 It also meets the content requirements for the How2Recycle "Store Drop-Off" label.
VerdeSeal is FDA food compliant and available on resealable and easy open packaging solutions manufacturer Sealstrip's Peel&Seal, FreshPak, Sealstrip, and SealAcross resealable product lines. It is ideal for a variety of applications, such as baked goods, refrigerated or frozen foods, snacks and candy, fresh produce, tortillas, shelf stable foods, pet food, personal care, and more.
In addition to recyclability, VerdeSeal was found to have the ability to produce a significant reduction in carbon footprint when compared to conventional reseal adhesive technologies. Life cycle and eco-efficiency assessments were performed and critically reviewed by third parties to confirm VerdeSeal's recyclability and determine environmental impact. Reducing the carbon footprint and the amount of plastic is continuously driving packaging innovation, and top brands are setting the goals and benchmarks for the near future of the industry.
"Many eco-friendly materials derail sustainability goals because of price," comments President, Heather Chandler. "Affordability and evolving innovation are the future of responsible packaging."

Companies in this article