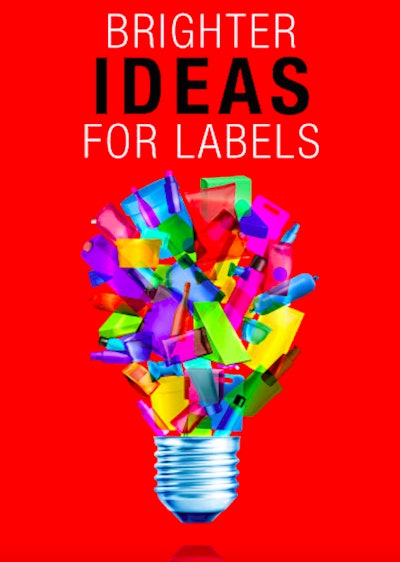 Sun Chemical showcased its full portfolio of solutions for the narrow web, tag, and label market, including two new high-performance UV flexo inks, during Label Summit Latin America 2017 at the Espacio Riesco in Santiago, Chile May 16-17.
"Our customers want solutions that drive productivity, reduce waste and meet brand owner requirements of shelf standout and color consistency," says Fernando Tavara, President, Sun Chemical Latin America. "Drawing from our global resources and expertise, Sun Chemical can provide our customers in this region with solutions that are tailored to fit their individual needs. Whether our customers are looking to create an eye-catching wine label or a regulatory compliant shrink sleeve, we're excited to continue meeting the needs of all our label and narrow web customers here in Latin America."
The new ink ranges are the result of two years of development work and a year of optimization through customer validation trials to ensure the ranges provide the robust characteristics required by customers. SolarFlex Integra and SolarFlex FSP boast consistent flow and viscosity properties across the color range, ideal printability and ink transfer, and low foaming characteristics for the most reliable press performance, according to the company.
The new SolarFlex Integra inks have been designed for label, sleeve, and packaging markets that have no requirement for migration-compliant food packaging and replace the SolarFlex Nova SL range. Primarily for surface printing on flexible films and labels where migration-compliant food packaging is required, the new SolarFlex FSP offers an upgrade on previous migration-compliant, UV flexo product ranges.
Produced from a new platform of pigment concentrates, both ink ranges benefit from increased color intensity and density while maintaining the consistent rheology across the range of colors. As they are produced from a single range of concentrates, switching from SolarFlex Integra to SolarFlex FSP can be done without affecting the colors achieved on-press. Adhesion onto impervious substrates and hold-out on absorbent substrates have also both been significantly improved, broadening the range of substrates that can be used with both inks.
SunCure inks and coatings provide optimal uv curing solutions to narrow web printers
Visitors at Sun Chemical's booth can also learn about its SunCure® Flexo UV product range which provide UV light-curing inks and coatings for packaging printers that efficiently meet changing job requirements on a wide variety of paper and board. SunCure inks and coatings deliver a wide color gamut, excellent adhesion to a variety of substrates, fast cure response, and UV light curing for paper and board and sensitive applications.
SunCure® Starluxe is a versatile range of UV curable lithographic inks that are designed for the outer surface printing of carton board and foil boards, selected plastics, and non-absorbent substrates. SunCure Starluxe is also designed for the printing of labels, sleeves, tags, and tickets.
Also included in the product range is SunCure FLM, a low migration food packaging ink suitable for UV curable printing on carton board, flexible packaging, and non-absorbent substrates intended for outer wrap food packaging. It allows printers to cost effectively produce food packaging safe outer wrap materials, while delivering high gloss and high print definition at the same time.
Compliant solutions for flexible packaging and labels
The inks comply with all regulations intended for the printing of labels and flexible packaging for printers who require a low migration solution. The ink has excellent adhesion to a wide range of filmic substrates with high opacity, good printability, and a scratch and scuff resistant gloss finish.
Due to its low migration properties, Sun Chemical's range of compliant opaque white and color inks are ideally suited for use with sensitive product packaging applications and can be used in other paper or board applications such as tags and tickets.
SunLase™ Laser Marking Solutions Offer Late Stage Package Customization Capabilities
Also on display will be Sun Chemical's SunLase™ laser marking solutions, a coating that enables brand owners to add information to both secondary and primary packaging information after the filling and closure of the pack, whether for practical supply chain purposes or as a late stage pack differentiator.
The SunLase solution prints a transparent or tinted coating onto a packaging substrate during the printing process. After the packaging has been sealed, variable coding graphic information, such as barcodes, QR codes, and "Use By" dates or branding, can be created using a low power CO2 or fiber laser to change the color of the patch to black where marked, with no risks to the packaged product.
Companies in this article