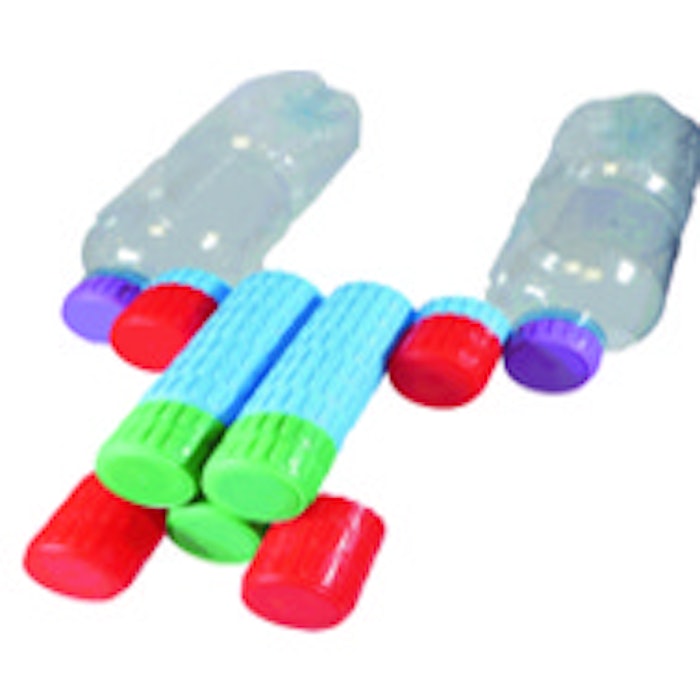 StackCap is based on a concept developed by Smooth HIP Ltd. and has been enhanced to a high-performance beverage cap by Bericap. StackCap meets the current trend towards the 2nd use of caps and closures. They are used first to cap still or carbonated beverages and subsequently to build toys or other artistic shapes.
StackCaps can be stacked on top of each other or be assembled side by side by means of grooves. This allows 3-dimensional structured toys such as cars, trucks, planes or houses to be built. When combined with the empty PET bottle, toy rockets, space ships, swimming platforms, towers or poles for street games can be constructed. The secondary use of packaging thus also has an educational value in developing hand-to-eye coordination.
StackCap can be used for promotions or to distinguish children packs on the shelf. The closure can be used for contests or to create community and can serve as a brand ambassador in the consumer's possession.
StackCap is currently available for the neck finish PCO 1881. StackCap adds only a little additional weight compared with the standard flat cap.
StackCap can be applied on a standard capper, but then requires a distinct chuck.
Companies in this article