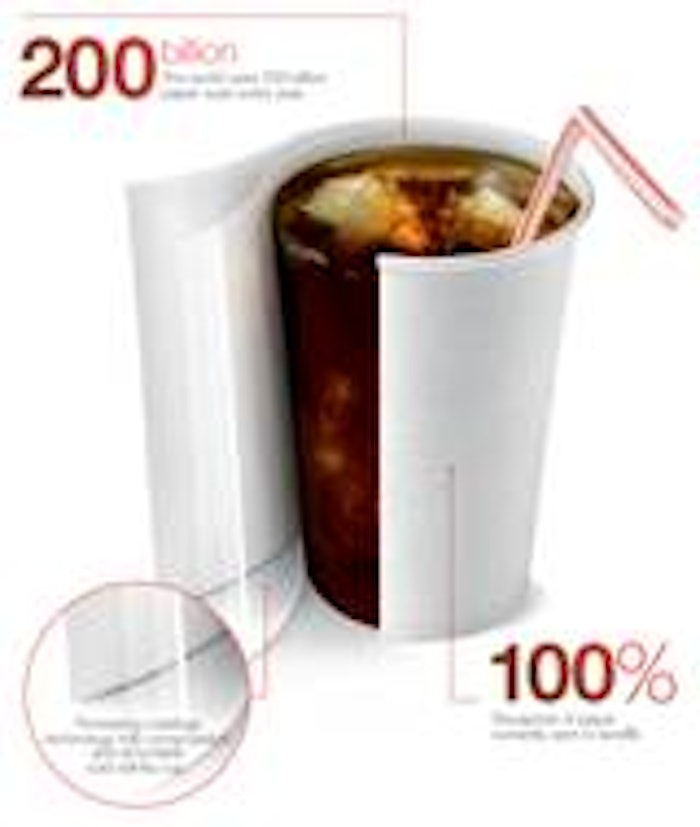 Made of up to 95% sustainable or renewable content, cups made from EvCote Water Barrier 3000 do not require any modification in the current recycle stream or special handling. When paper coated withEvCoteis recycled, the quality of the paper fiber remains intact, which means the paper can bereused in the production of other paper products. In some cases, due to the fibers being strengthened by the coating, paper produced from the waste canevenachieve higher strength than the original, uncoated paper.
An additional advantage of using EvCote coated paper is that it enables paper mills to recapture 100% of the paper waste from the production process that is currently sent to landfill, resulting in significant financial savings.The amount of paper waste in the production process is so vast that it could be used to completely wrap the Empire State Building 6300 times.
The cost of paper represents the highest single cost for cup makers, so recycling the industrial scrap means that there are both cost and environmental benefits. With the growth of bio-PET, EvCote provides options to completely disconnect from the petroleum supply chain, because now there is a replacement for petroleum-based PE films.
Companies in this article