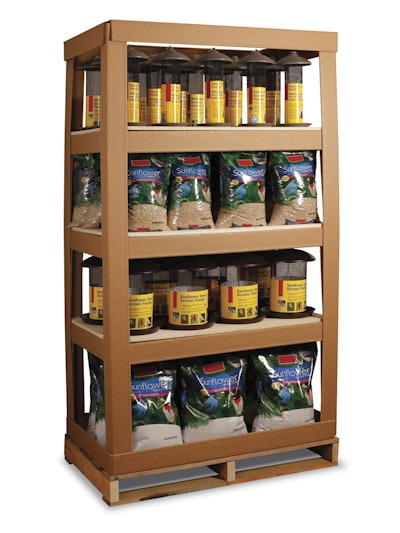 Laminations' PF PalletTop forms the base and top of the unit, as well as the inner shelving support. VBoard on the outside corners creates the vertical support structure. Depending on the material being displayed and shipped, the inner shelves can be made of wood, plastic, or corrugate.
The unit can be easily filled with product from all four sides and then stretch-wrapped for one-way shipping to its final destination, where it's ready for immediate retail presentation. When finished, the product disassembles quickly and is 100% recyclable.
This easy-setup/easy-takedown unit can get products quickly from manufacturing to retail floor. Just pull off the stretch wrap and the product is ready for retail presentation.
Companies in this article