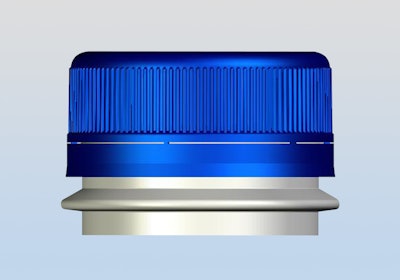 The Steri-Shield linerless TE plug closure is compression molded using high-density polyethylene to produce a lightweight closure, which can withstand an aseptic sterilization environment of up to 140 degrees Fahrenheit as well as the rigors of distribution.
The Steri-Shield 38mm closure features a taller profile than the non-TE version to provide brand owners with a different aesthetic profile. Eliminating the liners makes it easier for consumers to open because there is no liner to negatively impact torque. And, the plug design helps minimize package cost and contribute to material source reduction.
Closures are available in a variety of sizes ranging from 38 to 43mm, with or without a tamper-evident band. The line is suitable for a wide range of aseptically-filled beverages including: juices, isotonics, dairy, energy drinks, milk, vitamin waters, drinkable yogurt, teas and more.
Companies in this article