B.A.G. Corp.: Flexible IBCs
Because handling dry bulk products in flexible IBCs can produce electrostatic discharges, B.A.G. Corp. (Dallas, TX) has developed the conductive Pactainer Ed® container, which is grounded during use (shown), and the static protective Crohmiq™-Blue Super Sack® container.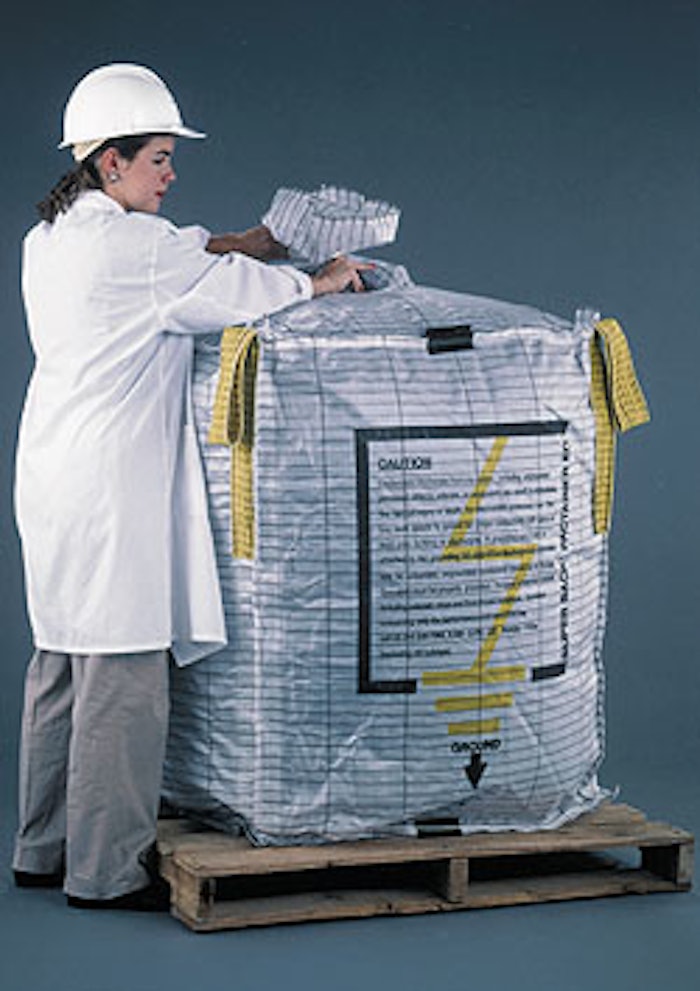 Both are said to offer reliable protection against the risk of fabric surface electrostatic discharge.
Companies in this article