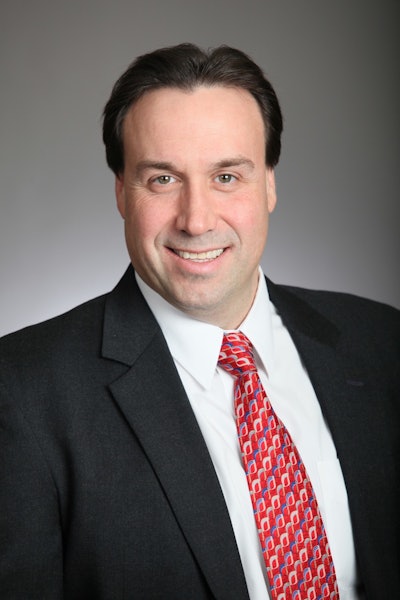 The Metro New York Printing Ink Association (MNYPIA) named Myron Petruch, President of Performance Pigments at Sun Chemical, the recipient of its 2017 "Anthony Mauriello Man of the Year" award.
The "Anthony Mauriello Man of the Year" award is given annually to an individual who has made outstanding contributions to the business they work for and to the ink industry.
Petruch joined Sun Chemical in 2008 as President of its Performance Pigments division. Under his leadership, Sun Chemical has secured seven bolt-on global acquisitions, including Kingfisher Colors in 2015 and Benda-Lutz in 2012. He has led the division to unprecedented growth in sales and profitability through a combination of organic growth and strategic acquisition, according to the company.
The "Man of the Year" award comes shortly after Petruch was named an Executive Officer of DIC Corporation, Sun Chemical's parent company. As an Executive Director, Petruch has been given additional operational and strategic responsibilities within DIC's global pigments organization.
"The Anthony Mauriello Man of the Year award is one of the highest awards in the industry and I consider it an honor to have my name associated with some of the truly great and legendary leaders in our industry," Petruch says.
Petruch was presented with the "Man of the Year" award on May 24 at the MNYPIA's reception dinner in Newark, New Jersey. He was previously recognized with the Coatings Industry Achievement Award from the American Coatings Association in 2014. Petruch earned a master's degree of business administration from Seton Hall University and a bachelor's degree from the New Jersey Institute of Technology.
Petruch began his career at Engelhard in 1986 and held several positions including sales manager, product manager, director of sales and marketing, and general manager before he joined Sun Chemical.
Companies in this article