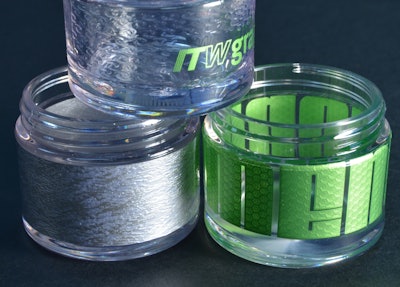 These heat transfer labels use ITW Graphics' proprietary technology to achieve customizable textured effects for decoration of a multitude of substrates such as PETG, PP, ABS and many more.
The ability to combine in one single label multiple vibrant colors as well as a variety of textures will give designers limitless opportunities to produce stunning graphics that can easily be applied in a production environment. Heat transfer labels have always offered many advantages over other decoration methods, particularly the ability to decorate parts in only one application step with multiple colors and having excellent durability. Adding texture now brings a totally new dimension to graphics for such applications as cosmetics & beauty products, sporting goods, white goods and generally any plastic or painted surface.
ITW Graphics works closely with its customers from the design stage all the way to the manufacturing to ensure that the final products meet the highest standards required by today's global brands.