Tube closure
The patent-pending TE Eye Tip Fez Cap from Teledyne Packaging (Chester, PA) is a new tube closure for use on loose opthalmic ointment tubes. Its larger size and improved shape al-lows easier handling, while its ridged surface makes it easier to grip.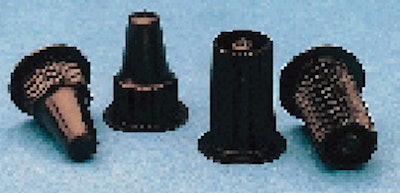 For use on collapsible metal, plastic and laminated tubes, it's made of LDPE.
How to ensure your best conveying project yet
Read our latest Playbook to discover how to ensure efficient product handling, best practices for specifying conveyor and container handling equipment, and top tips for a successful pack line startup.
Download Now