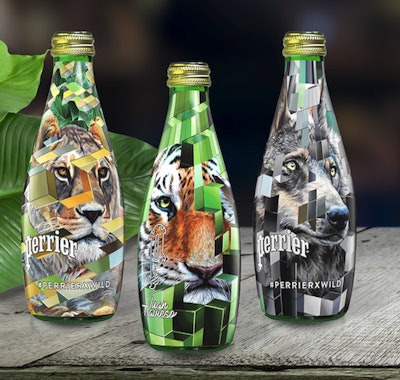 The limited-edition collection of 330 mL bottles, designed by New York-based artist Juan Travieso, will be available only in select Brooklyn locations throughout the summer of 2018.
Called PERRIERxWILD, imagery on the bottles depicts wild animals on a striking, glow-in-the-dark background.
The 50µ PET film sleeve uses standard inks with a UV effect in yellow and white, for a glow in the dark affect. The sleeves were heliogravure printed.
Companies in this article