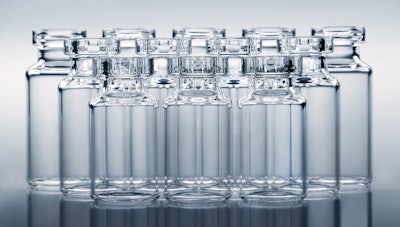 July 16 through July 22 was proclaimed, "Made in America Week," aiming to pay special tribute to those who work to make America great.
July 20 marked an especially noteworthy date to those in the packaging community. As a Whitehouse.com blog reported, "On Thursday, the CEOs of Corning, Merck, and Pfizer pharmaceutical companies were welcomed to the White House by President Donald J. Trump, Department of Health and Human Services Secretary Tom Price, and Assistant to the President for Intragovernmental and Technology Initiatives Reed Cordish, to announce a new pharmaceutical glass packaging initiative. Corning, Merck, and Pfizer have joined forces to return pharmaceutical glass manufacturing to the U.S. through modernization and innovation.
"This partnership will drive significant U.S. manufacturing and job creation, investing $4 billion and creating more than 4,000 new high-tech jobs for Americans in the coming years.
"Corning has developed the pharmaceutical glass packaging technology for storage and delivery of injectable drugs called 'Valor Glass.' The initial investment by the three companies will cover the expansion of Corning facilities, as well as the building of a new high-volume manufacturing plant in the Southeast to support the new, safer, and innovative manufacturing process of pharmaceutical glass.
"98% of the $4 billion industry had previously been done overseas, making this an important stride in American employment and technology advancement."
A video shows President Trump not only making the announcement at the White House, but even conducting a physical test to demonstrate the strength of Valor to withstand potential breakage.
A Corning press release noted, "Deep pharmaceutical formulation and manufacturing process insights from Merck and Pfizer, in combination with Corning's glass science and precision forming capabilities, helped deliver an exceptional glass packaging solution for injectable drugs in vials and cartridges. The companies' continued collaborations will focus on additional evaluations and the deployment of this new innovation."
Kenneth C. Frazier, Merck's Chairman and Chief Executive Officer, said, "Merck is proud to have participated from its inception in the development of Valor Glass with Corning. Biologics today are on the leading edge of scientific innovation, and Valor Glass represents a similar advancement in materials science:glass that is purpose-built for medicines and vaccines. Merck plans to convert several injectable products to this exceptional new glass packaging solution, pending appropriate regulatory approvals."
Pfizer's Chairman and Chief Executive Officer Ian C. Read said, "We joined forces with Corning to advance this revolutionary new glass for medicines that are critical to patients. Our initial trial results with Valor Glass show promise, and we are working with Corning to assess the full potential of this glass solution on products at several of our manufacturing sites."
Wendell P. Weeks, Corning Inc.'s chairman, Chief Executive Officer and President said, "Making this next-generation product requires a new, advanced manufacturing platform, and we plan to build that platform right here in the U.S. All of this is made possible by our great customers like Merck and Pfizer and the strong support of the Administration, the Office of American Innovation, and the FDA's Emerging Technology Team. We believe this is great news for patients, for the industry, and for the economy."