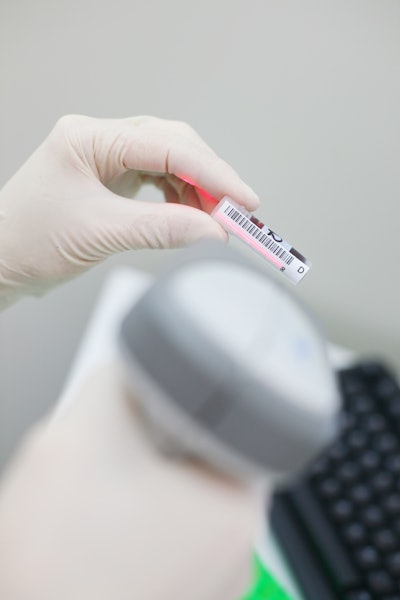 A mislabeled blood specimen--where blood is drawn from one patient at bedside, yet the bar-coded identification label of another patient is affixed to the vial--is not a rare event in our nation's hospitals, occurring as frequently as one out of every 1,000 blood draws.
The impact can be disastrous--you're incorrectly diagnosed with a disease you do not have, or an unnecessary procedure is performed on you, or you receive the wrong blood in a transfusion--simply because another patient's preprinted label is affixed to your blood specimen.
The South Carolina Hospital Assn. (SCHA), in partnership with Outcome Engenuity, released a toolkit to prevent mislabeled blood specimens. The toolkit was built from a proposition that through the power of a concept called the "Just Culture," hospitals could see a 90% reduction in mislabeled specimens within 90 days.
"When we were first approached with the problem, we knew that mislabeled specimens could be an ideal place to demonstrate the power of the Just Culture," says David Marx, father of the Just Culture and CEO of Outcome Engenuity, a Dallas-based management consulting firm. "Around the country, hospitals are trying to fix problems by whacking their employees into submission. It's not a good strategy, for the employee or the patients they serve."
The Just Culture strategy for blood collection safety is called The Final Check--an intervention in which a nurse at bedside draws the blood, affixes a preprinted label, and then out loud, in front of the patient, reads the last three digits of the medical record number from the patient's arm band, and then from the blood specimen container. For example, "749, 749, confirmed."
Those last three digits (The Final Check) reduced mislabeled blood specimens by 90% at Palmetto Health Richland Hospital in Columbia, SC, where the Final Check was first designed and implemented, and then again at five other hospitals, four in South Carolina and one in North Carolina.
"The Just Culture shifts focus from the harm and who to blame," says Lorri Gibbons, VP of quality improvement and patient safety at the South Carolina Hospital Assn., "and instead targets the design of the system around the healthcare provider, and the behavioral choices of providers in those systems."
Rather than waiting to discover a mislabeled specimen and then disciplining the nurse or lab technician involved, hospitals would instead focus their employees on the behavioral choices most critical to the safe patient care. The hospitals recognize that their staff cannot be perfect; but that they do have choices to make, and with the right system around them, the proper focus on how to label a specimen, healthcare providers could indeed produce much better results.
"We had to show the world that there was a better way," says Gibbons. "And, that was to show nurses and lab technicians that there was indeed a better way to do their work. We had to help them be safe. In doing so, we've created a national best practice for specimen labeling."
The Final Check toolkit, as well as reference videos, is available free of charge as part of SCHA and Outcome Engenuity's community outreach. For more information, contact Lorri Gibbons (lgibbons@scha.org) at the SCHA (803.744.3549), or David Marx (dmarx@outcome-eng.com) at Outcome Engenuity (469.222.6880).
Edited from an article supplied by Outcome Engenuity.