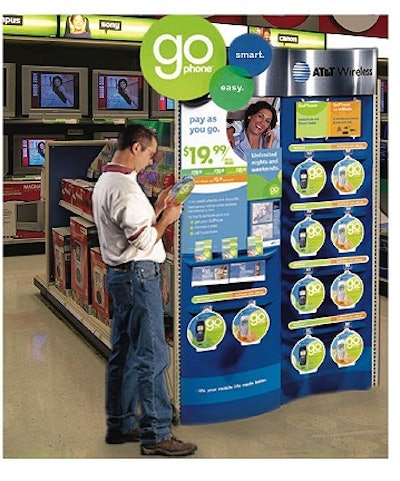 When Charles Saunders opened his first Piggly Wiggly in 1919 in Memphis, TN, he revolutionized shopping for fast-moving consumer goods. Saunders stayed at the front of his store near the cash register and allowed his shoppers to stroll the aisles, choosing their own items without an attendant facilitating the purchase. The argument can be made that on that day, Charles Saunders not only invented the supermarket, but he also enabled the era of modern marketing.
The supermarket continues to be a worldwide phenomenon today, and the evolution of self-select selling environments is still developing at a rapid pace. Home centers are formidable competitors to hardware stores. Office supplies, auto parts, electronics, and a myriad of other categories are now offered in self-select environments. The knowledgeable store associate available to help shoppers with their purchases is becoming more rare in many stores.
The shopping experience is also dramatically different from the early days that Saunders faced. Today's consumers are more time-starved and busy, although curiously, they don't manage their time well. They are making more trips, but in shorter duration, than they did a generation ago. They have many retail choices, and the channels of retail offers often overlap. They buy their milk at the gas station. They buy their gas at the supermarket. More than ever, it's time for packaged goods marketers to think like today's consumer. Further, marketers need to leverage the design process to build leadership positions for their brands in store.
Grocery shopping is one of the most pervasive activities in America. With mass media so fragmented and expensive, and promotional media being equally dispersed, the store is the only medium that remains constant.
Not only is the store a constant in a brand's journey, it is more important than ever. Marketers generally agree on these figures about shopping habits: Up to 70% of brand decisions are made in the store; two out of three shoppers make a list, but more than 50% deviate from that list; and more than 40% of shoppers make unplanned purchases. Understanding these phenomena should be seen as seminal to building a marketing plan. Begin by understanding the shoppers' experiences. Know their' habits and understand their decision-making patterns for the category.
The shopping experience is influenced by shoppers' choices, which are beyond the control of the brand manager. Shoppers bring unique mind-sets to each shopping trip based on time of day and other events in their lives. Time is more constrained on some trips than others. In spite of these variables, however, the marketer's goal is always clear. A marketer must communicate a clear reason to buy today, wherever (environment), whenever (time of day) and whatever (type of trip).
Following are four principles to use in activating a brand at retail. Leadership brands understand the need to plan, capture, connect, and activate. Understanding shopping behavior, the retailer's needs, and the brand's requirements enhances the brand's potential in store. Designing a program with this understanding creates a winning proposition for every stakeholder.
Principle 1: Plan
Design the right brand experience for a specific shopper, at a specific retailer. Shoppers behave differently based on the type of channel and the retailer. Shopping at Wal-Mart is drastically different than shopping at Target or CVS. Behavior changes when shopping for tonight's dinner versus stocking up for the month. Shoppers' needs determine not only when they will shop for a particular category, but where as well. Their mind-set influences their receptivity of marketing messages and the motivation required to choose a particular brand.
Consider AT&T Wireless's first initiative in the self-select selling environment, with the launch of GoPhone. In order to guarantee a successful launch, AT&T researched its consumer segments and invested in developing a targeted campaign for each segment. In doing so, AT&T was able to aggressively communicate to a specific target audience at a retailer where those shoppers were more receptive to the messaging. This innovative marketing strategy led to AT&T Wireless exceeding its launch plan goals. A leadership brand will plan accordingly to meet the needs of the shopper, the retailer, and the brand.
Principle 2: Capture
Drive attention through discontinuity. In this era, when consumers go through many of their shopping trips in mission mode, it becomes critical to be able to capture their attention, even when their peripheral vision is turned off. To achieve this, brands must know how shoppers navigate their category. This knowledge allows brands to create a unique category experience that drives shoppers' attentions to their brands.
Herbal Essences recently launched a new line, Citrus Lift. Through consumer archetyping, designers linked the benefit "Bursting with Body" to the products' blend of citrus. With its two-tone vignettes and expressive nomenclature, the packaging and merchandising engaged shoppers and captivated their fun, style-loving personality.
Retailers took the entire line of Herbal Essences shelf-keeping units (SKUs), and the brand's character and emotive packaging have built strong shopper loyalty as well. A leadership brand creates strong shelf presence.
Principle 3: Connect
Engage to drive consideration. In most low-involved purchases, brands have less than seven seconds to become part of a consumer's consideration set and motivate the consumer to choose that brand. Brands have an increasingly difficult job in this world of brand proliferation to communicate a transparent benefit that addresses a shoppers' trigger or overcomes their barriers to purchase. In addition, the shopping experience has to create delight that halos for the retailer, so that loyalty can be created not only for the brand, but for the retailer as well.
Pampers Cruisers, for example, moved from communicating the functional benefit "30% less bulk" to a fun, emotional metaphor that met a higher-order need for shoppers, "a waddle-free fit." The cute, baby-like duck drew shoppers to the Pampers brand block while reinforcing the great fit of the diaper. The transparent messaging of "greater freedom of movement" provided a big win for the brand and the category. The in-store idea, which created the entire campaign, resulted in the largest volume build ever for Pampers, a $6 billion brand. A leadership brand connects emotionally to create holding power.
Principle 4: Activate
Drive the purchase. Ultimately, it is about motivating the shopper to choose your brand in the retail store, at that particular moment, in order to create success. Design plays a critical role in balancing rational and emotional benefits to keep the idea simple and empathetic from a shopper's perspective, the retailer's perspective, and the brand's perspective. Strong design answers these three questions: Why buy me today? Why buy me here? And, why buy me versus the competition?
By spending time in the store with their shoppers and maintaining that mind-set back at the office, marketers and retailers will find ways to make the shopping experience easier and more profitable. They will find ways to capture their audiences on all types of trips through relevant messaging and visualization, ultimately driving their brands into the consumer's consideration set. And through validation, leadership brands will motivate shoppers to make the purchase that day, in that specific retailer.
These principles have built brands across a spectrum of consumer goods categories in numerous channels, with many retailers. When design is expressed for a specific shopper at a specific retailer, long-term equity and loyalty are built for the shopper, the retailer, and the brand.