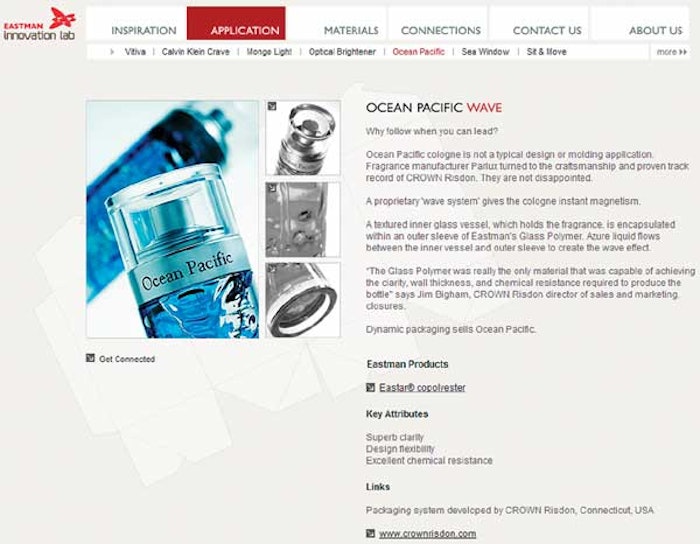 The site is intended to add customer value by inspiring designers to develop new products and services, while improving existing products and opening new market categories.
The site was launched, says Eastman, partly in response to a shift in the way products and packages are developed. In the past, the firm channeled most of its technology and innovation through package manufacturers and thermoformers. Little attention was paid to package designers.
But today, materials are dictating the form a package will eventually take. In many cases, designers are establishing criteria or driving choices of materials at the start of a project instead of at the end. Yet there are few interactive, material design resources available to assist designers in the development process. So Eastman created a Web site where designers will be able to interact with other design professionals. The site approaches materials from the perspective of a designer, and it describes material attributes in non-technical terms. It also offers relevant applications with links for additional information.
Gaylon White, manager design industry programs at Eastman, says the site is intended to connect brand owners and designers with inspirational and innovative material solutions. "Designers can benefit from our materials knowledge, and we can learn the value of design in product development," says White.
Companies in this article