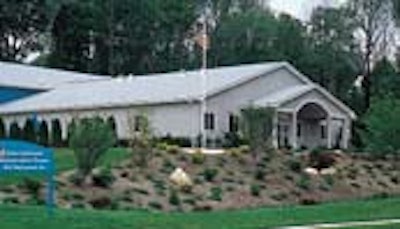 —Seal-It, Inc. (Farmingdale, NY) has expanded its present facility to a second location with 50ꯠ sq' of space, bringing the total amount of plant space to 150ꯠ sq'.
—Wago (Germantown, WI) has opened its new North American headquarters at N120 W19129 Freistadt Rd., Germantown, WI 53022; phone: 262/255-6333, fax: 262/255-3232.
—Comar (Vineland, NJ) has recently opened a new moldmaking facility in Vineland, NJ.
—Flint Boxmakers, Flint Packaging, and Delta Containers (Flint, MI) will now market their products jointly as Landaal Packaging Systems.
—KoSa (Charlotte, NC) will expand its packaging resin operations in North America and Europe by 360ꯠ tons/year.
—Newman Machinery (San Diego, CA) has moved its headquarters from Belle Mead, NJ, to 5060 Shoreham Pl., Ste. 200, San Diego, CA 92122; phone: 858/622-8928.
—Packaging Machinery Manufacturers Institute (Arlington, VA) will open an office in Shanghai, China, serving as the focal point for services, information and programs to end users and PMMI members in that region.
—Automation Intelligence (Duluth, GA) has opened a new 24ꯠ sq' facility in Duluth Georgia, providing a new training room, product demo room and more.
—Zambelli Packaging Machinery (Bologna, Italy) has established operations in St. Petersburg, FL, exporting 80% of its production to North America.
—Rexam Beauty Packaging (Greenwich, CT) has restructured its operations in North and South America by joining all five of its mfg. and importing companies under the name Rexam Beauty Packaging; Rexam Closures and Containers (Evansville, IN) is expanding its production capabilities and will begin mfg. containers in its Evansville, IN, facility.
—Gusmer Corp. (Lakewood, NJ) has announced the creation of the Gusmer Eng. Services Group (GES).
—Southern California Leasing (Tustin, CA) has announced the expansion of its West Coast office designed to service packaging equipment.
—Sharp (Conshohocken, PA) has expanded its warehouse space by leasing 22ꯠ sq' of space in Conshohocken.
Companies in this article