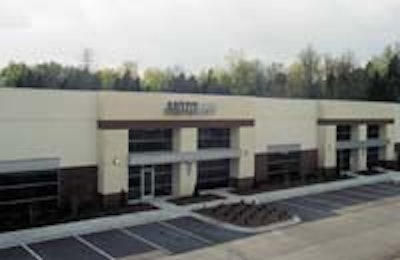 —Rexam Closures (Evansville, IN) will double the size of its Princeton, IN, facility to create additional space for machinery and warehousing and to upgrade employee facilities.
—ExxonMobil Chemical Co. (Houston, TX) has upgraded a reactor at its Mont Belvieu, TX, facility, increasing the plant's capacity to manufacture Exceed® metallocene-catalyzed LLDPE.
—Green Bay Packaging (Green Bay, WI) has installed a new corrugated box plant in El Paso, TX.
—Eskay Corp. (Salt Lake City, UT) has broken ground on its new 75ꯠ sq' headquarters and customer demonstration center in Salt Lake City, UT.
—THK Mfg. of America, Inc. (Schaumburg, IL) has begun construction on a 280ꯠ sq' addition to its 90ꯠ sq' facility in Hebron, OH.
—DuPont China Ltd. (Hong Kong, China) has announced that the DuPont Photopolymer and Electronic Materials business unit, of which DuPont Cyrel® is part, is changing its name to DuPontiTechnologies.
—Linpac (Georgetown, KY) has opened a mfg. facility in Bards-town, KY.—Tuscarora Inc. (New Brighton, PA) has opened a new facility in Guadalajara, Mexico.
—O. Berk Co. (Union, NJ) has moved into its new headquarters at 3 Milltown Ct., Union, NJ 07083; phone: 908/851-9500, fax: 908/851-9367.
Companies in this article
Videos from Klöckner Pentaplast Food Packaging