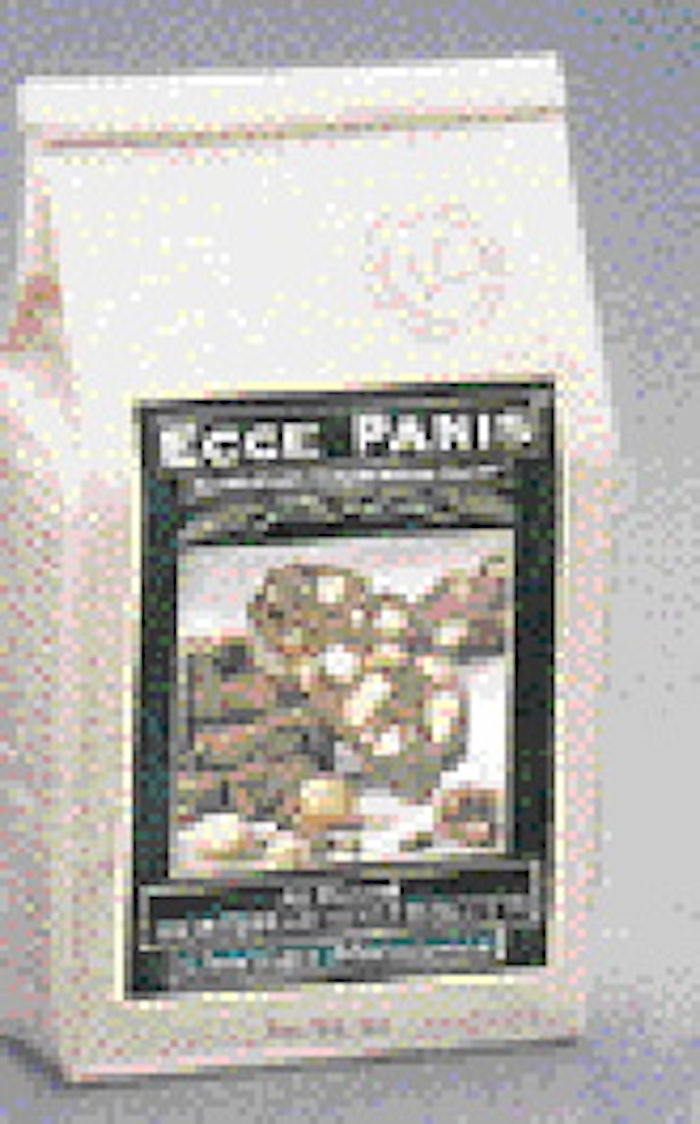 The kraft paper bag had printed on it a small photo of the biscotti, but the company wasn't happy with the quality of the print job, says marketing director Barbara Bacci.
This led Ecce Panis to Label Graphics (Little Falls, NJ) for a printed label. The 60# pressure-sensitive paper label is flexo-printed in seven colors. It depicts the product inside the bag to Ecce Panis' liking. "By using photo-quality labels, the visual allure of our biscotti is artfully and accurately displayed to the consumer," says Bacci.
Printing and applying the new labels to the bag is less expensive than buying printed bags, according to Janine Freed, purchasing manager at Ecce Panis. However, she would not specify what the savings are.
The biscotti are available in five varieties at specialty stores and supermarkets nationally. They sell for $5.99 to $8.99.
Companies in this article