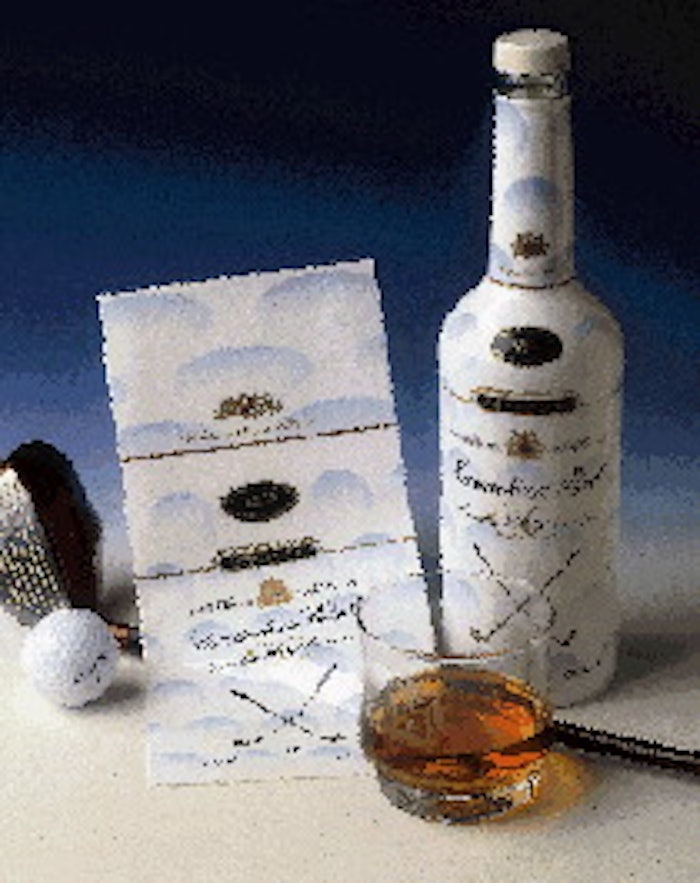 Project coordinator Loi Tran says that for promotions, little else can beat the impact of a full-body shrink sleeve. "Printing on the sleeve and applying it over the bottle gives you an almost unlimited way of applying different graphics on the bottle," Tran says. "Before, we decorated with ceramic coating, but that gives you limited graphics."
CMS Gilbreth (Croydon, PA) supplied the 2-mil, polyester high-shrink sleeves. The company also gravure-printed the sleeves in seven colors, which presented a technical challenge around the shoulder area. "We had to distort the artwork and print the golf balls in somewhat of an oval shape so that when they shrunk, given such a radical shrink percentage, they shrunk to a circle," says Lori Bruckner, director of marketing for CMS Gilbreth. The company has mathematical programs to determine the distortion percentage. "As with many printing technologies," Bruckner says, "it's art as well as science."
The sleeves, which cost about 25¢ each to produce, were applied manually by a contract packager and sent through a heat-shrink tunnel. The bottles were filled at the Hiram Walker plant in Windsor, Ontario, Canada.
Tran says Hiram Walker is working on other sleeves, including a re-release of a race car-themed bottle available in IN and IL last summer. The company will also distribute the golf ball bottle further east into Quebec beginning in January and through the spring of '99. The bottle sells for $8.99 to $10.99.
Companies in this article