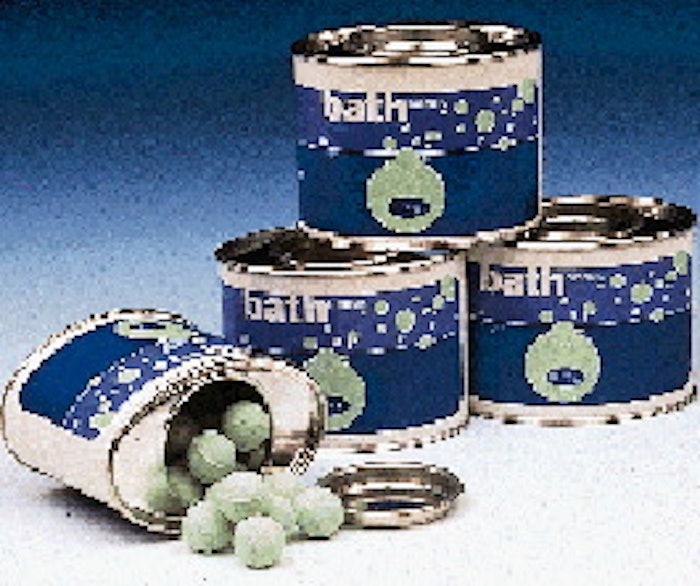 "We needed a package that was unique in the marketplace," says Thierry Boue, chief operating officer at New York-based Remede. But standing out from the competition wasn't all that was called for. "The product is moisture-sensitive, so the package has to be airtight and reclosable, too," says Boue. The friction-fit plug opening in the top is just the ticket.
Boue admits that a less costly alternative, like a glass jar for instance, could certainly have been selected. But he makes it clear that whatever upcharge the company pays for the unusual package is money well spent.
Supplied by Cin-Made (Cincinnati, OH), Remede's package is a convolute wound can constructed of 50-lb kraft/low-density polyethylene extrudate/0.00035" foil/LDPE extrudate/26-lb kraft. Applied by Cin-Made during can production is a 70-lb C1S paper label with a coating to protect against ultraviolet light. Ket-Moy Printing (Hamilton, OH) prints the label on an offset press in three colors.
Bliss bath bubblers are now being introduced in upscale boutiques and spas in select markets in Europe and the U.S. Each container holds 114 g of product and carries a suggested retail price of $21.
Companies in this article