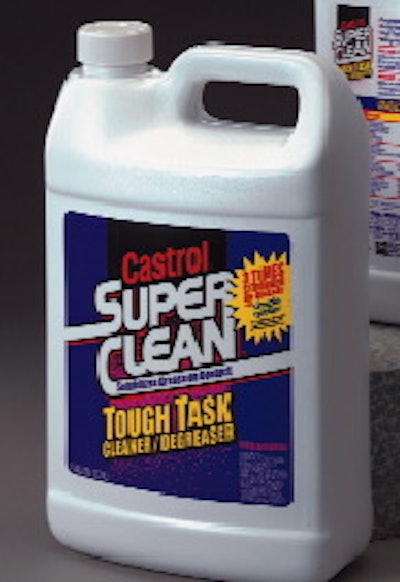 So the company decided to change to a reverse-printed in-mold label to solve the problem.
"We were looking for a label with better product resistance," says packaging supply manager Pete Espersen. "We wanted to make sure the printing stayed." And that's what they got with a 3-mil, polypropylene label from NorthStar Print Group (Milwaukee, WI). The label is reverse printed in six colors on a gravure press.
The 1-gal jug is extrusion blow-molded by Plastipak (Plymouth, MI) of high-density polyethylene.
The product has been on the market since the early 90s, with the label change taking place earlier this year. Espersen wouldn't discuss the economics of the change, but said he is happy with the outcome of the new label.
Companies in this article