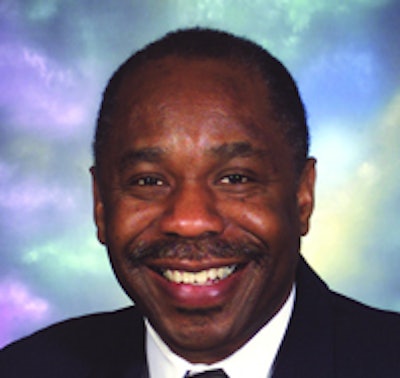 Display card packages take a variety of forms. The card component is typically made of paperboard but can be made of other materials, notably plastics. All consumer goods packages are meant to be displayed; however, display card packages derive their name from the fact that they're typically hung on display racks (also called pegboards), explaining why most such packages have a die-cut slot for that purpose. Display trays are another means of presentation for display card packages.
Products that utilize display card packages include hardware, cosmetics, toys, novelties, electronics, and food--products differing in prices and features, and therefore, differing in the demands placed on the functions of packaging. Achieving the best match between product and package requires knowing some fundamentals about the major options. Each an ace in its own right, following is a discussion of 5 card "studs."
Blisters
The blister in question is a preformed plastic cavity. In a basic automated operation, the blister is run open-side-up, the product is placed inside, and a heatseal-coated card is placed on top, covering the blister. Then heat is applied, sealing the blister onto the card. In one version, the blister is sealed onto the face of a single-thickness card. In another version, the card is of the fold-over variety, the outer half having a die-cut opening through which the blister projects, trapped, its flanges sealed onto the heatseal-coated inner half.
Not all blister card combinations require heat sealing. There's a variety involving cards coated with co-adhesive, such that when the card is folded over (similar to what's already been explained) and pressure is applied, the co-adhesive sticks to itself, trapping the blister. Yet another variety utilizes blisters that slide on, done so by way of folded lips on the specially-sized blister, that slides down along the height of the card.
Clamshells
A typical clamshell comprises two blister-like cavities joined by a hinge that allows the two to be folded together (with no exceptions coming to mind, clamshells include printed cards that perform the communication function.) Clamshells can be sealed with a snap-together feature or by welding, either with heat or ultrasonically.
Some might argue that the clamshell is a type of blister, a double-blister, to be exact; nonetheless, clamshells deserve their own category, even if only as condolence for how they are perceived by so many consumers. Misunderstood and maligned as the symbol of rage-inducing packaging, the clamshell, were it to have feelings, would not be, "as happy as a clam."
Skin packaging
The product is held--well, skintight- immobile between a display card and plastic film. In the first step, the product is positioned on the card. Above, film clapped inside a frame is exposed to heat to the softening point. The film is lowered until it drapes over the product. A vacuum is drawn through the card, causing the film to conform to the contours of the product (vacuum necessitates porosity, frequently achieved by perforating the card.) In the process, the hot film activates the heatseal coating on the card, for all intents and purposes rendering the film and card inseparable.
Header cards
It doesn't get simpler: a poly bag receives the product, after which, a card is folder over the top of the bag and sealed (stapled, in most instances). That's not to suggest that there are no options for further differentiation. Not limited to rectangular shapes, header cards lend themselves to customized shapes, reflecting a particular key product feature.
Fifth-panel cartons
If not a display card package in the traditional sense, fifth-panel cartons can be regarded as an honorary member. The fifth-panel performs like a header card, flagging attention in billboard fashion. Fifth-panel cartons frequently have a die-cut slot for hanging on display racks, further justifying their inclusion in the present discussion.
Pulling cards from the deck
Deciding on a display card package (as with all such decisions) is application-specific. At minimum, certain variables should be recognized. One is the composition of the card. If paperboard, what is the proper thickness, largely influenced by the geometry and weight of the product to be packaged. For that matter, what is the proper type of paperboard, whether solid-bleached sulfate or something else, a decision affected by the sought-after image and the printing process chosen to achieve it. And as mentioned, a card need not be paperboard, at all. Plastic display cards are becoming increasingly popular, what with their ability to be molded with various surface features, such as compartments, raised surfaces, etc., as product needs might dictate.
As for those display card packages that combine with plastic sheet (i.e. blisters and clamshells), there are decisions to be made on the type of plastic, based on such criteria as aesthetics (clarity, for example) and functional properties (impact resistance, scuff resistance, compatibility with the method of forming, etc.) And those display card packages that combine with film (i.e. skin and header) impose their own set of considerations; for example, polyethylene and ionomer are both used for skin packaging but the latter provides better transparency and deeper draw properties.
All types of display card packages allow product visibility, whether just frontally or more. On a related note, an under-met challenge is the designing of display card packages that facilitate product inspection/handling and removal while protecting against pilferage. Such a challenge is compounded by sustainability issues, i.e. reducing material usage without unacceptable impact on performance.
But as every packaging profession comes to know, trade-offs are the name of the game, translated as fulfilling requirements in the most cost-effective way. And therein resides the bases on which the various types of display card packages compete among each other, each claiming to be a cost-effective alternative to one or more of the others.
Sure, there's a lot involved, but as an incentive, it should be ever kept in mind that, in addition to the product, the quality of a company's decision-making is on display. ___________________________________________________________________________________________________________________________________________________________
Sterling Anthony is a consultant, specializing in the strategic use of marketing, logistics, and packaging. His contact information is: 100 Renaissance Center- P.O. Box 43176; Detroit, MI 48243; 313-531-1875 office; 313-531-1972 fax; sterlinganthony1@sbcglobal.net; www.pkgconsultant.com