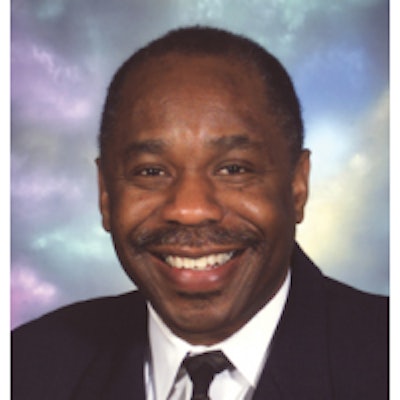 In recent years, full-body shrink sleeves have experienced increasing acceptance among brand-owners. The involved industries include food & beverage, pharmaceuticals, cosmetics, personal-care, household chemicals, automotive-care, and others, with applications running the gamut, from redesigns to new launches. Although brand-owners are diverse as to industries and applications, they are uniformly smitten by the sleeves' 360º graphics design capabilities, recognizing the potential for a competitive advantage in a crowded retail environment, in which a package has scant seconds in which to arrest the consumer's attention.
The impact of a graphic design greatly depends on the printing process, the candidates being rotogravure, flexography, and digital; and, as generalities go, the main criteria for choosing one rest on image quality, length of run, and number of colors. Rotogravure renders a high-quality image, but the cost of the printing cylinders favors longer runs than do the other two. Flexography arguably renders a lesser-quality image (compared to rotogravure) but one that's adequate for many types of applications, and since its plates are less expensive than cylinders, it can be suitable for runs that are below the rotogravure threshold. Digital can produce credible results, using toner inks without cylinders or plates, with the resulting lower costs making it more compatible with short runs than are the other two.
The more the colors the more the cost is a relationship that requires no further explanation; however, one that's not as self-presenting is that as the number of colors increases the number of converters with presses having the requisite number of stations decreases. Whatever the process and whatever the colors, reverse printing protects the print against the scuffing and marring that exterior print is so subject to.
Structural design also benefits from shrink sleeves. Whereas adhesive labels bunch and wrinkle if applied to certain contours, projections, and indentations of a package, shrink sleeves won't. The structural designer has greater freedom in how various areas (i.e. neck, waist, base) of a package are proportioned. The objective should not be a shape that is different; rather, it should be a shape that communicates that the brand is different. The brand-owner should be able to precisely communicate to the structural designer (and graphics designer, as well) what the brand stands for, to maximize the prospects for a reflecting design. Not that a brand-owner has to go the proprietary route; a stock design (and there are plenty that look anything but) can be given added verve with shrink sleeves. Whether the package design is proprietary or stock, the use of shrink sleeves allows for fewer shapes to contain multiple SKUs.
In addition to aesthetics, shape can incorporate function; for example, it can be ergonomic, in terms of being easy to handle; and, not to be overlooked is the value of tactile-appeal, the ability to evoke positive associations through the sense of touch.
A material world
All shrink sleeves shrink with the application of heat, a property shared by a variety of materials. Choosing a material that's appropriate for a given application entails knowing the options and how they compare against such variables as temperature range, shrink ratio, gauge, printability, and clarity & gloss. The more popular materials include BOPP (bi-axially oriented polypropylene), PVC (polyvinyl chloride), PETG (polyethylene terephthalate glycol), OPS (oriented polystyrene), and EPS (expanded polystyrene) foam. Each is a topic in its own right, but the ensuing discussion will be limited to a signature trait apiece. BOPP has good strength, at thin gauges, at competitive prices. PVC rates respectably in most performance categories but can be a liability because of questions concerning its impacts on the environment. PETG scores well on many fronts, but when applied to PET containers that are to be recycled, there are conflicting claims regarding whether the labels need to first be removed. EPS foam is lightweight and a good choice when cushioning or insulation is needed. Less common is the bioplastic film PLA (polylactic acid), though it, too, is involved in some applications.
Equipped for the job
The overwhelming majority of shrink-sleeve labels come in roll form and are applied by labeling machines. Although naturally varying in design, in one type of operation, a conveyor carries packages to a machine, where the roll is unwound vertically, traveling around a series of rollers, before being cut into individual sleeves that are enshrouded around the packages. Incidentally, the converter needs to know the direction of unwind of a brand-owner's labeling machine in order to wind the roll accordingly; for, when that's not the case, the results can be labels applied upside-down and/or the reverse-printed side ending up on the exterior.
The challenge for the brand-owner is to choose a machine that not only meets current needs but also those of the reasonably foreseeable future. Cycle-times, sturdiness of construction, adjustability, types of drives, types of programmable logic controllers, user-friendliness, maintenance requirements, and the reputation of the manufacturer are indispensable considerations--oh, and price, evaluated from a you-get-what-you-pay-for perspective.
Labeled packages ride the conveyor through a heat tunnel, a conceptually-simple piece of equipment, belying the fact that the choice entails a host of considerations. There's the source of heat, electric and steam being two choices. Another consideration is the range of operating temperatures. Add to the list shrink-control, especially important if the tunnel is to accommodate various package sizes and various sleeve materials.
What should emerge from shrink tunnels are packages in imposing, tight-fitting costumes, like comic book super heroes. The analogy is apt, given the aspirations riding on the clad packages; but whether they are able to leap tall competition in a single bound depends on whether the brand-owner has exercised due diligence in a multitude of areas. Brand-owners that do will fare much better than those that shrink from responsibility.
________________________________________________________________________________________________________________________________
Sterling Anthony is a consultant, specializing in the strategic use of marketing, logistics, and packaging. His contact information is: 100 Renaissance Center- P.O. Box 43176; Detroit, MI 48243; 313-531-1875 office; 313-531-1972 fax; sterlinganthony1@sbcglobal.net; www.pkgconsultant.com