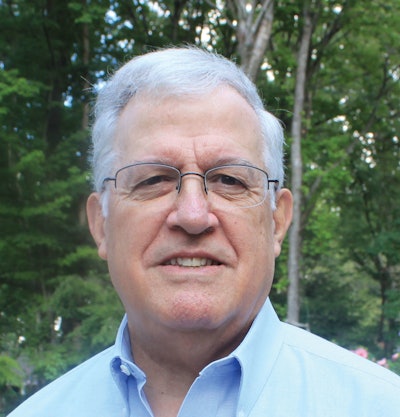 The diminutive packages we used to find only as one-offs in supermarket and drug store sale bins are being multipacked and stocked next to their bigger brethren on center store shelves and in refrigerated cases and frozen cabinets.
The "to go" market sector is nothing new, of course. For years we've been buying shaving cream exclusively in travel-size aluminum cans. And the quintessential "consume-on-the-go" packs—candy bars—have been marketed in single-bite "fun packs" for trick-or-treaters as long as we can remember. A fair portion of those treats, no doubt, are consumed by adults who ostensibly buy them for the kids, which may explain why bags of the candy bites are available in stores year round, not just at Halloween.
The traditional appeal/value of single serve/dose packages derives from some of their common characteristics. They're:
• Small—Travel/trial/to go packages have the "Mini Me" appeal of tiny containers that resemble their standard size counterparts.
• Portable—An inherent feature of to go packages is their "pocket-ability," "purse-ability," "backpack-ability—" if there are such words.
• Occasion-specific—An order of French fries to go calls for catsup—not a big bottle of it, though. A tear-open pouch or peel open cup is just the ticket for munching and driving.
• One-and-done portion controlling—Guilt-assuaging 100-calorie snack packs are one example. Others are the single-dose/serving flexible packages that line the walls of airport kiosks.
• Product ambassadors—Few marketing devices are as effective as a small "try-it-you'll-like-it" sampler.
What's new here is the trend to multipack the minipacks.
Hormel and P&G give us the chance to run some casual packaging forensics on two multipacked "to go" packs currently making their market debuts.
First is Hormel's REV® wrap, 3-oz (85-g) meat and cheese flatbread wraps with 15-18 grams of protein. The wraps are packed in barrier plastic thermoforms (RIC #7, probably PP/EVOH/PP) that look like miniature golf bag travel cases and allow lay-down or stand-up display. First appearing in refrigerated cases as singles, the wraps, marketed as "whenever, wherever" products, are now also available in a three-chamber thermoform in our local Target. A pressure-sensitive label provides nutrition information for the 8 varieties of wraps in the initial launch.
Second is the more recent market appearance of an intriguing to go pack for P&G's Scope® Outlast™ mouthwash in .67-oz (20-mL) plastic bottles that appear to be run on specially designed thermoform-fill-seal equipment. It looks like the bottles are formed by thermoforming a distortion-printed sheet into mirror-image cavities that become the bottle's front and back panels. Presumably the thermoformed panels are punched out of the web, folded up from what will become the bottle's base to form the bottle's walls. Filling would follow the sidewall sealing and precede the sealing of a flat header above the top of the bottle. The header provides twist-and-snap opening functionality for the package. Four bottles are marketed in a one-piece reverse-tuck folding carton with a die-cut header for peg board merchandising and a die-cut window through which one bottle protrudes.
If the initiatives of Hormel, P&G, and a clutch of other CPGs are any indication, we could be witnessing the transformation of the old "to go" market into the next new "to grow" market. Let's watch.
About the author: Ben Miyares, Packaging Sherpa, is a packaging market and technology analyst and is president of The Packaging Management Institute, Inc. He can be reached at bmiyares@packmgmt.org.