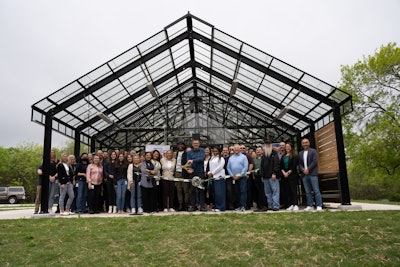 Just a week after an official ribbon-cutting ceremony, Frito-Lay North America invited a select group of media to tour what it says is a first-of-its kind facility globally for PepsiCo that will enable on-site testing and analysis of compostable packaging materials. According Frito-Lay, the new Greenhouse Learning Center, located at the company's R&D headquarters in Plano, Tex., represents a key milestone in achieving PepsiCo's PepsiCo Positive (pep+) packaging goal to design 100% of its packaging to be recyclable, compostable, biodegradable, or reusable by 2025.
Providing background on Pep+, David Allen, vice president, chief sustainability officer for PepsiCo Foods North America, said that the program, launched just over a year ago, is a fundamental transformation in PepsiCo's business. "It's about putting sustainability at the center of how we create growth and value for the organization and do that in a way that makes sure we're operating within planetary boundaries, and we're making a positive impact on the planet and the people," he said.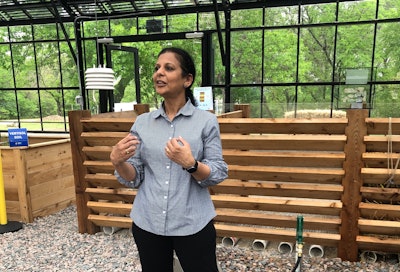 One of pep+'s three pillars is creating a positive value chain, which is where the company's efforts around circularity and its sustainable packaging vision sit. Guided by Science Based Targets initiatives (SBTi), PepsiCo is working across all divisions and packaging formats "to build better packaging for a better world," shared Allen.
Log in to view the full article